Location
Pearl's Hill Terrace
195 Pearl's Hill Terrace
Singapore, 168976
Singapore
Refund policy
Contact the organizer to request a refund.
Eventbrite's fee is nonrefundable.
Immerse in the enchanting world of nature and nature-inspired architecture and learn to design your own versions of organic buildings!
About this event
Please note the current available workshop date for booking:- 20-21 June / Mon-Tue / 9am - 1pm
---------------------------
We invite you on a breathtaking journey to uncover some of the most fascinating nature-inspired buildings around the world. Buildings inspired by trees, animals, leaves, caves, marine world.. What inspires you most about the nature and how can you incorporate that into your building design? What is the difference between a sculpture and a building? Can a building also be a large sculpture?
In this workshop, you'll be introduced to the basics of organic and sculptural architecture. You'll learn to perceive scale, space and the difference between organic and non-organic shapes and then build your own nature-inspired building! Have fun learning the different modeling techniques! Our projects will also acquaint you with the concepts of façade and cross section.
We invite you to re-think architecture and celebrate the beauty of nature in your creation. We can't wait to see the amazing designs you'll come up with!
Witness knowledge in action! Our award winning creative programme infuses the application of STEAM subjects [Science, Technology, Engineering, Architecture/Art, Mathematics], Humanities and Social Sciences with situation-based projects and support the development of innovation skills and competencies. You will enjoy the experiential learning, problem-solving process, collaboration and working through the creative process of building and environment design.
Ultimately, you'll be able to:-
get creative,
unlock your critical thinking skills,
have fun and
bring your models home!
Date available :: 20-21 June 2022, Monday – Tuesday / 9am - 1pm
Age :: 6/7 -12 years old (Participants will be further grouped by age).
Location :: 195 Pearl's Hill Terrace, Singapore 168976
Price :: $230 nett for 2 days.
About Arkki (www.Arkki.sg)
Arkki is an award-winning, Finland-based school of architecture and creative education for children and youth aged between 7 – 18. Arkki's programme uses architecture and design as a medium to advance the development of high order thinking skills, creativity and learning of academic subjects.
In Singapore, it is the first of its kind to offer an extensive long term curriculum for progressive learning. Our coaches are professionals with architecture or design backgrounds They are trained and certified by Arkki International.
Arkki's programme is now global and available in more than 20 countries worldwide.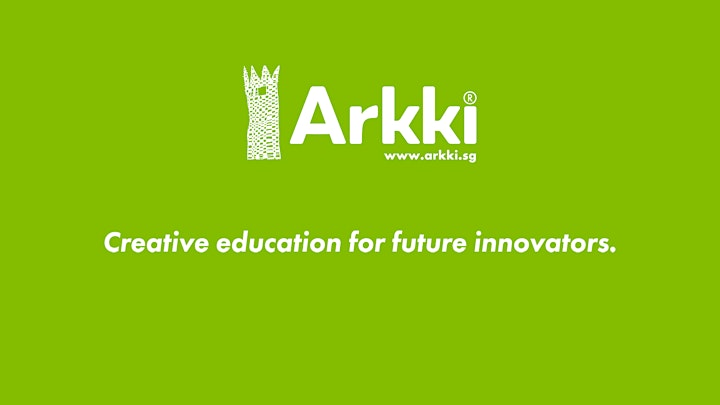 Cancellation policy
The workshop is delivered to you by Arkki Singapore (Arkki).
1) Confirmed bookings are non-cancellable or refundable. In the event of no-show, no refund will be made.
2) We allow transfer of the confirmed booking to another child of the same age group. The written request for booking transfer must be made 5 days prior to the start of the workshop.
3) A full refund will be made to you if:-
The event is cancelled due to unforeseen Covid-19 restrictions or if Covid-19 safe management measures cannot be met.
The event is cancelled when the minimum group size sign-ups requirement is not achieved. Arkki reserves the right to cancel the workshop in such instance and you will be notified 5 days before the start of the workshop.
4) Kindly ensure that your child is healthy and fit prior to attending the workshop. In the event that your child presents any flu-like symptoms on any given day of the workshop, we seek your cooperation to see a doctor, keep them at home and not attend the workshop.
5) Arkki reserves the right to decline a child who appears to our coaches to be unwell or present flu-like symptoms and they will be required to be picked up promptly by their parents or guardians. In the event of such occurrence and upon the receipt of a medical certification, Arkki will issue full or pro-rated refund (if the child has participated in at least a day at the workshop), after 10% deduction for administration fee.