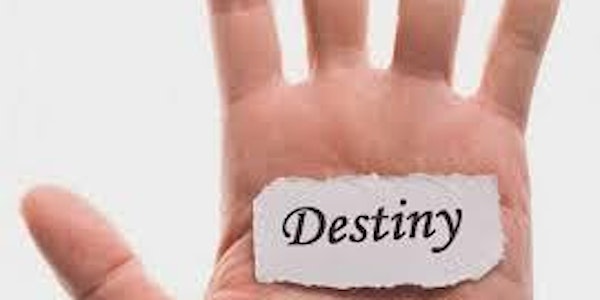 2018 Leadership 'Lunch-And-Learn' Talk #2 - REINSURANCE 2020: TAKE CONTROL OF YOUR DESTINY
When and where
Location
General Insurance Association of Singapore 180 Cecil Street #15-01 Bangkok Bank Building 069546 Singapore
Description
SYNOPSIS
The insurance industry is facing a threat to its relevance, with a range of disruptive new threats on the horizon. Amid stagnating growth, escalating costs and shrinking profit margins, companies are starting to explore innovative means to stay relevant and competitive. Already, companies are leveraging on artificial intelligence and machine learning technology to automate key decision processes in actuarial and pricing; risk selection and underwriting; claims handling and settlement; as well as smart contracts.
How can today's workforce respond to this challenge? How can today's practitioners stay relevant with the new skill-sets and competency requirements for the future job roles. Where do you want to be in the skills value chain?
In this upcoming SRA Leadership 'Lunch-and-Learn' Talk,
Mr Desmond Tan, Chief Underwriting Officer, Treaty of Asia Capital Re, will share an underwriter's experiential perspective and his anecdotal account of his journey from past to present.


SPEAKER
Mr Desmond Tan
Chief Underwriting Officer, Treaty
Asia Capital Re


TARGET AUDIENCE
Aspiring reinsurance industry practitioners from various functional areas who are keen to have an opportunity to interact up-close with senior management professionals and listen to their perspectives on industry issues.


DATE / TIME
Friday, 6 July 2018
12.00 noon – 2.00 pm

VENUE
Conference Room
General Insurance Association of Singapore
180 Cecil Street #15-01
Bangkok Bank Building
Singapore 069546

PROGRAMME

12.00 noon Registration, Sandwich Lunch and Networking
12.40 pm Welcome and Introduction
12.45 pm Leadership 'Lunch-and-Learn' Talk
1.15 pm Q&A
1.45 pm Evaluation
2.00 pm End of Session


REGISTRATION DETAILS
THIS EVENT IS BY INVITATION TO MEMBERS OF SINGAPORE REINSURERS' ASSOCIATION & INVITED GUESTS ONLY!

1. Attendance at the CEO 'Lunch-and-Learn' Talk is Complimentary but limited to the first 20 registrants on
a first-come, first-served basis.
2. All SRA Ordinary and Associate member companies may nominate their eligible staff using the enclosed
Registration Form.
3. Each SRA Ordinary member company may nominate TWO staff plus ONE alternate who will be
placed on the waiting list should there be any vacancies.
4. SRA Associate member companies may, by invitation, also nominate ONE staff plus ONE
alternate (who will be admitted only if there are vacancies) to attend the Talk.
5. Registrations will close at 5.00 pm on Monday, 2 July 2018 or when all available places are taken up,
whichever is the earlier.
6. The final list of participants can expect to receive an email confirmation by Wednesday, 4 July 2018.
7. Sandwich lunch will be catered on a 'no pork, no lard' basis. Participants who have any special dietary
needs should indicate their preferences in their Registration Form.
For inquiries or more information, please contact Keiko or Pauline at the SRA Secretariat at telephone:
6805-0760 or email: secretariat@sg-reinsurers.org.sg