Location
W Singapore - Sentosa Cove
21 Ocean Way
Singapore, N/A 098374
Singapore
Sales Have Ended
Ticket sales have ended
The Zoom link will be sent to you 3 days BEFORE the start of the retreat. Please check your spam/junk box for confirmation sent to your email address. Be sure to mark the dates in your calendar - we look forward to welcoming you!
A mindful approach to reducing stress and anxiety, based on Mindfulness Based Stress Reduction (MBSR) course foundations and practices.
About this event
This retreat will take you on a journey into your own mind and body - to look deeply into the nature of your own mental habits and the health of your body.
The practices will strengthen the development of mindfulness foundational attitudes to deepen your commitment to living fully in each present moment, bringing a renewed purpose in living a more joyful life.
The practices will include formal and informal mindfulness approaches including sitting, walking, standing, lying down and guided movements, dialogue and inquiry.  Observing silence is encouraged although not mandatory.
All mindfulness practice experience levels are welcome!
PROGRAM
22 Jan 10am - 12pm Retreat briefing, setting a new pace, focusing the mind and being present
12pm - 2pm Lunch Break
2pm - 6pm Afternoon session (with breaks in between)
23 - 26 Jan
7am - 9am Breakfast (for those staying in the hotel) 
9am - 12pm Morning session
12pm - 2pm Lunch Break
2pm - 6pm Afternoon session (with breaks in between)
22 - 25 Jan
9pm-9:45pm Night Practice (via Zoom) 
Each session will comprise guidance, mindfulness practices, Q&A  
Retreat Leaders: Dr Bob Stahl, Brown University and Adj. A/Prof Angie Chew, National University of Singapore
On-Site COVID-19 Precautions Daily temperature checks, 1m social distancing, face masks to be at all times in the function room, group size limit: 50
Accommodation Room can accommodate up to 2 persons with breakfast.  Choice of single or double occupancy
Meals Breakfast is included only for those staying at the hotel. Vegetarian lunch boxes will be provided to participants attending on-site. Dinner will not be provided. Wide selection of food outlets are available in the area.
What to bring Comfortable clothings, yoga mat, sandals, hat and sun protection cream if you are walking outdoors, water bottle. Shawl or jacket in case you feel cold in the ballroom. 
Hotel car park Complimentary
Skillsfuture Please submit for Skillsfuture BEFORE the retreat. The amount will be refunded to you 3 weeks after we receive it. Use your Singpass to login: https://www.myskillsfuture.sg/content/portal/en/index.html
National Silver Academy Subsidy for Seniors As a Singapore or PR turning 50 and above this year, you are eligible for a 80%. Please submit your NRIC front image to info@brahmcentre.com to prove your eligibility.
Subsidy: If you need one, please write to info@ info@brahmcentre.com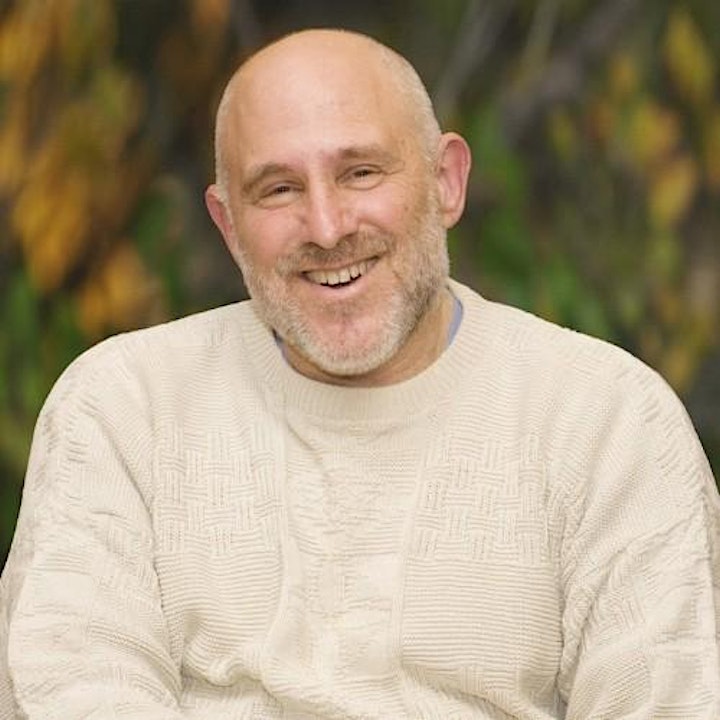 Dr. Bob Stahl has founded eight Mindfulness-Based Stress Reduction (MBSR) programs in medical centers in the San Francisco Bay Area and is currently offering programs at Dominican Hospital, El Camino Hospitals in Los Gatos and Mt. View, and Good Samaritan Hospital. He serves as a Senior Teacher for Brown University's Mindfulness Center. He also was a Senior Teacher for the Center for Mindfulness in Medicine, Health Care, and Society at the University of Massachusetts Medical School prior to its closing. Bob teachers MBSR Teacher Trainings and Insight Meditation retreats worldwide and is the guiding teacher at Insight Santa Cruz and a visiting teacher at Spirit Rock. He is coauthor of 5 books: A Mindfulness-Based Stress Reduction Workbook, Living With Your Heart Wide Open, Calming the Rush of Panic, A Mindfulness-Based Stress Reduction Workbook for Anxiety, and MBSR Everyday.
Adj. A/Prof is the founder and Mindfulness Principal of bc Brahm Centre, a charity dedicated to mental and physical wellness. She is the first certified Mindfulness Based Stress Reduction (MBSR) teacher in Singapore and has conducted mindfulness courses and workshops for more than 10,000 people in the public and private sector including healthcare, financial and higher learning institutions and schools. She teaches The Undefeated Mind course at NUS. In Feb 2020, she was presented the Straits Times Singapore of Year 2019 award in recognition of her work in mental health.