Description
ACE MARKET INSIGHTS: New Mexico, USA
powered by New Mexico International Trade Alliance (NMITA)
Looking to expand into global markets? Join us at ACE Market Insights: New Mexico, USA!
USA has always taken centre stage as a innovation hotbed and San Francisco has always been seen as the eventual destination for any successful tech startup. However, there has been a shift Beyond the Bay and New Mexico, according to recent U.S. Census Bureau Data, is the state with the fourth-highest percent increase in the number of startups in the state from 2013 to 2014.
Albuquerque is the most populous city in the U.S. state of New Mexico and the 32nd-most populous city in the United States. The state of New Mexico is home to Los Alamos National Laboratory, the organization that built the first atomic weapon in the U.S. It also helped spearhead the Human Genome Project. And Albuquerque itself is home to Sandia National Laboratories, a national security and nuclear science research center.
All of which explains Albuqeurque's emphasis on innovation. According to 2014 U.S. Census Data, 14.4 percent of Albuquerque residents have a graduate or professional degree, compared to 11.4 percent nationally.
In this session, you will learn more about the startup ecosystem landscape in New Mexico and the support available for overseas startups looking to expand into USA. Join us for this exclusive event and evaluate your potential for success in doing business in USA!
Date: 31 Jan 2019, Thu
Time: 2.30pm - 4pm
Venue: ACE International Centre, 67 Ayer Rajah Crescent, #04-16, Singapore 139950
Programme
2.30pm: Registration
3pm: Market Insights & Startup Ecosystem in New Mexico, USA & Softlanding Programme
3.45pm: Q & A
4pm: Networking
---
ACE Market Insights
As part of the ACE International Centre's initiative to support the internationalisation journey of technology startups into the region and worldwide, ACE Market Insights brings together country and market experts to share their insights on the potential of overseas markets and how to gain access. This will help participants increase their exposure to innovation hotbeds around the world and key emerging markets in our region.
Join this session to understand how you can gain access to the USA market and the insights from our expert from New Mexico International Trade Alliance (NMITA)!
Speakers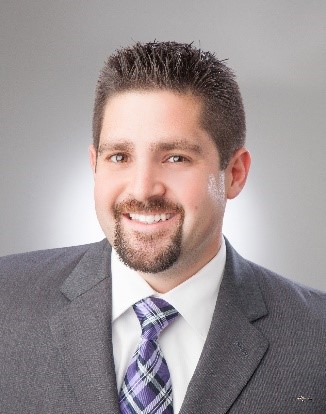 Randy Trask is the founder and President of the New Mexico Trade Alliance, an international trade non-profit business association out of Albuquerque, New Mexico. He has a wide range of economic development and international trade experience at the non-profit, private sector, and state & local government levels. Prior to founding the New Mexico Trade Alliance, Randy maintained the State of New Mexico's international relations with Mexico as the Director of Mexican Affairs and Trade.
About New Mexico International Trade Alliance
The New Mexico International Trade Alliance (NMITA) is an intergovernmental trade promotion partnership created to provide international business opportunities for the Greater Albuquerque Area and to promote the region as a strategic location for foreign direct investment.
NMITA provide a suite of services for companies, including International Trade Missions, International Business Seminars, Certificates for International Trade, The New Mexico Trade and Higher Education Center of Mexico City and Individual Company Consultations.