Know more about Chinese Calligraphy and design your own new year couplets for the coming Chinese New Year
About this event
WHEN:
Jan 17 (Monday)
Time: 1pm – 3pm
WHERE:
Brahm Centre @ Tampines
WHAT:
Know more about Chinese Calligraphy and design your own new year couplets for the coming Chinese New Year. You will also learn the correct writing posture, some basic strokes and Chinese Proverbs in the workshop, from our experienced and talented trainer, Louis Tan.
Please take note:
Art materials eg. brush, ink, practise paper, and red paper will be provided.
About The Instructor: Louis Tan 陈佩辉导师
Louis is an avid Chinese calligraphy practitioner for 30 years. He picked up this art from his mother and learnt Chinese calligraphy officially when he was in Tuan Mong High School. He went on to attend Dr. Kho Seow Hua's "Running Script Style" class in the NUS Department of Extramural Studies, and continues his practice up till today. Louis has also participated in various Chinese Calligraphy competition and was recently awarded the Dr Tan Tsze Chor Art Award by the Singapore Art Society for his outstanding art.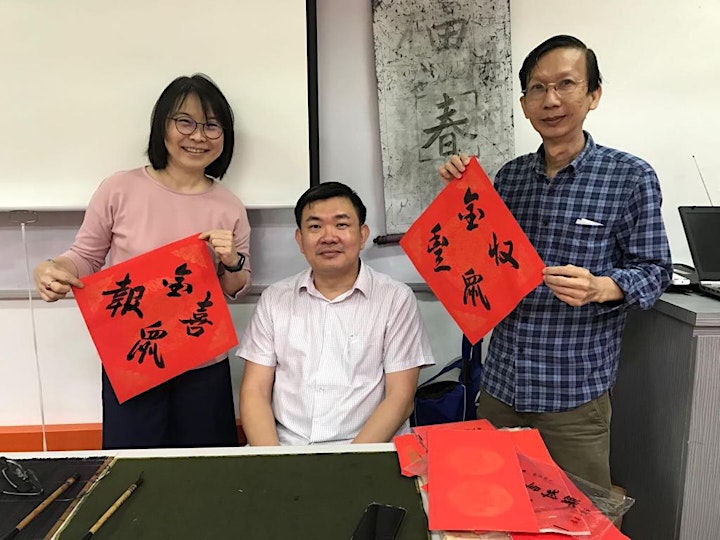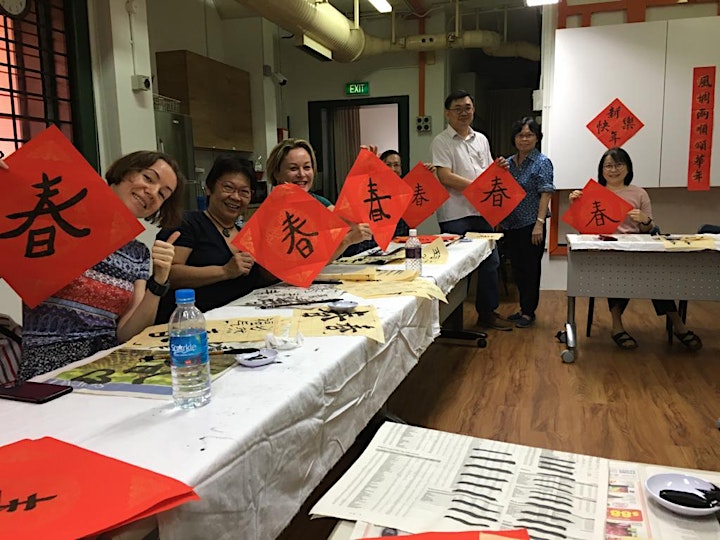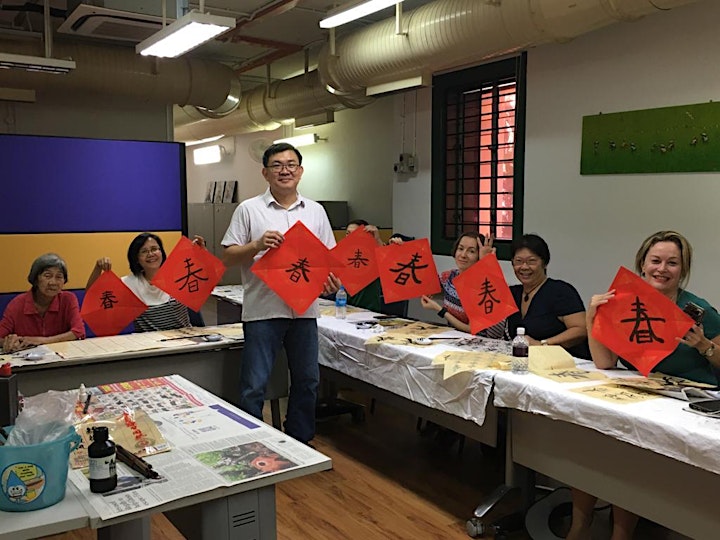 CANCELLATIONS
- Kindly note that ALL PAYMENTS ARE NON-REFUNDABLE.
Organiser of CNY Calligraphy Workshop 新年春联书法班 TP20220117CNYC
Brahm Centre is a leading course provider of a wide range of science-based mindfulness programs to reduce stress and enhance well-being in today's fast paced world. We have worked with healthcare agencies, schools and corporations to equip employees, parents and students with mindfulness tools to help them stay physically and mentally well. 
Course graduates may enhance their practice by joining our weekly mindfulness clubs. Furthermore there are free regular health talks conducted by healthcare professionals and qualified speakers open to the public.
Launched in 2012 as a charity that aims to promote happier and healthier living, Brahm Centre is a full member of the National Council of Social Services and an Institution of Public Character.
Come begin your mindfulness journey with us. 
Please note that all course registrations are NON-refundable. Transfer of selected mindfulness courses is subject to a $30 transfer fee and a $10 admin fee for a mindfulness make-up class. There are NO transfers or make-up classes available for all other courses.