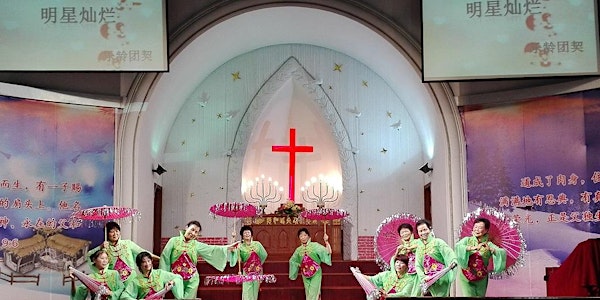 Conférence - Unité et Diversité des chrétiens en Chine
Location
St Patrick's Chapel @ St Patrick School, Salle St Yon (RDC)
490 East Coast Road
Singapore, 429058
Singapore
Conférence - Unité et Diversité des Chrétiens en Chine - par Michel Chambon
About this event
Alors que nous entendons souvent parler des tensions entre le Saint-Siège et Pékin ou de celles entre l'Eglise officielle et l'Eglise souterraine, que connaissons-nous vraiment du paysage chrétien en Chine ?
Dans le cadre de la semaine de prière pour l'unité des chrétiens, cette soirée se penchera sur la diversité des courants ecclésiaux chinois.
Le propos visera à dépasser les clichés pour donner à voir concrètement la variété des manières d'être chrétien en République Populaire de Chine de Xi Jinping. Pour cela, nous partirons d'un petit district de la province du Fujian pour y découvrir ses trois courants protestants, ses deux courants catholiques, et son église syncrétique chrétienne. De là, nous élargirons notre champs d'observation pour découvrir d'autres dynamiques locales, aussi bien dans la province du Fujian qu'ailleurs dans le pays, pour ensuite nous pencher plus particulièrement sur ce qui se jouent dans les grandes villes du pays.
Chemin faisant nous verrons comment l'unité des chrétiens chinois se joue autour de plusieurs enjeux et que le rôle de l'Etat-Parti est trop souvent l'arbre qui cache la forêt.
Michel Chambon est théologien et anthropologue étudiant le christianisme en monde chinois. Il est actuellement chercheur au Asia Research Institute à la National University of Singapour et coordonne ISAC: Initiative for the Study of Asian Catholics, www.isac-research.org
--
All vaccination status
Merci de vous inscrire individuellement (bébé, enfant comme adulte).
Veuillez arriver avec 15-20 min d'avance pour avoir le temps de trouver et de vous enregistrer (enfants comme adultes) avec l'appli Trace Together désormais obligatoire.
Chaque participant doit venir avec son Trace Together ou son Token. Le Trace Together de groupe ne marche plus.
La Chapelle est accolée à la Hope House de St Patrick, 490 East Coast Road, 429058.
L'entrée voiture par East Road est souvent fermée car la voie d'accès est privée, il vaut mieux arriver par St Patrick Road. Vous pouvez indiquer «Grand Duchess at St Patrick Road» au chauffeur de taxi, entrer dans l'école par le portail au bout de St Patrick Road et ensuite le guider vers la Chapelle.
Accès limité au parking : quelques places disponibles devant l'entrée de St Patrick, il n'est plus possible de se garer devant les tennis et le bâtiment rose saumon (travaux)!
En cas de désinscription, merci de vous désinscrire via Eventbrite afin d'éviter les no shows, de libérer des places et ainsi de permettre à tous de participer aux messes.
Pour ceux qui suivent par zoom, le lien est le même que d'habitude.