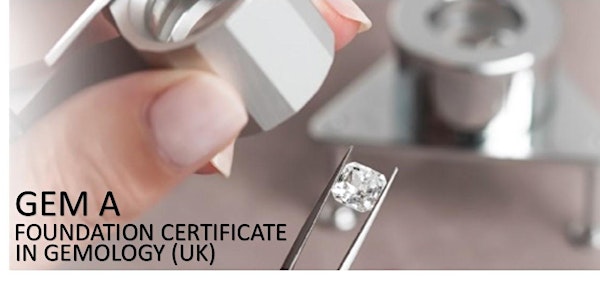 Gem A - Foundation (Full course / Practical Endorsement)
This course is designed to create and sustain interest in and enjoyment of gemology for those with or without any related background.
By Far East Gem Institute
Date and time
Fri, 1 Sep 2023 10:30 - Sat, 1 Jun 2024 17:00 +08
Location
Far East Gemological Institute 9 Perak Road , S 208130 Singapore, Singapore 409958 Singapore
About this event
274 days 6 hours

Mobile eTicket
This course is designed to create and sustain interest in and enjoyment of gemology both for those
students not studying beyond this stage and for those continuing their studies in gemology and
related fields. It aims also to broaden students' knowledge of gemology and make a contribution
towards life-long learning for students working in and around gemstone- and jewelry-related jobs.
Students require no prior knowledge of gemology to study this course.
A) FULL COURSE ( Theory and Practical)
FROM SEPT 2023 – JUNE 2024 (9 MONTHS)
**Registration cut-off date - 30 AUG 2023 ** Maximum 8 pax only
** EXAM period - MID of JUNE 2024
Fee: $15,600/-
Full course fee includes Gem A registration and Examination Fee, Course Material and Gem A Tool set.
Payment Plan (Full course)
1. Initial Registration n Deposit: $4,200 and payment over the following months -
2. 1st Instalment : $3,800/- ( in SEPT 23, 1st week)
3. 2nd Instalment : $3,800/- (in DEC 23, 1st week)
4. 3rd Instalment : $3,800/- (in MARCH 24, 1st week)
Course Summary and Fee Structure:
Registration of student admission and examination date are handled by Institute,
Practical Endorsement must do at the Institute appointed by GEM A, UK, included in the course fee.
GEM A Fee include course materials, Sample Stones, Gem A Tool set & examination Fee and membership registration.
Course Outline:
Theory Module 1 - Introducing gems and gemology
Theory Module 2 - Understanding and communicating the physical properties of gem materials
Theory Module 3 - Introducing and explaining the gemstone pipeline from geology to jewellery
Theory Module 4 - Identifying gemstone, synthetics and their various treatments
Practical Module - Certificate Practical Endorsement
Course Plans:
1 Introductory session (5h)
6 Foundation Practical Sessions (5h each)
12 Classroom sessions (5h each)
2 Revision classroom session (5hrs)
1 Mock exam sessions (5hrs)
12 sessions online course (2hr each per session)
Additional:
1) 7 tutorials - 1 per week via email. You are advised to do these tutorials and send back for marking via email.
2) Past year exam papers review and revision.
Practical Endorsement lessons plan over the 5days:
Crystal observation - beryl, corundum, diamond, fluorite, quartz, spinel, topaz, tourmaline, etc.
Refractometer - single and double refractive, and its optical character.
Spectroscope - what to look out for in absorption spectrum of ruby, sapphire, emerald, zircon, peridot, almandine garnet, synthetic blue spinel.
Polariscope - single and double refractive and polycrystalline material.
Dichroscope - pleochroism i.e. dichroic and triochroic.
Chelsea Colour Filter - mixed green and blue stone.
Ultraviolet lighting - long and short wave effect on gemstones.
Weight and specific gravity - comparison of weight for stones of the same size.
Mock Examination : A theory and Practical with review after the mock exam.
Practical Endorsement signed by ATC - the institute
-----------------------------------------------------------------------------------------
(B) For Practical Endorsement only, 5 hours 5 days (Total 25 hours), fee is $3000
------------------------------------------------------------------------------------------
++ Email us at info@gem.com.sg or call 6745-8542 for more information++
About the organiser

Far East Gem Institute was established in 1988. We have trained more than 1000 jewellers, business owners and gem lovers in the subject of gemology. We are also the Allied Teaching Center with internationally recognised Gemological Association of Great Britain (Gem-A), since 1998. 
In Singapore, there is a major lack of gemologists (Visit one of the top gemologists in Singapore : https://www.gemlab.com.sg) in the market. As a result, the gems and jewellery industry in Singapore is not as vibrant as it could have been. This boils down to the fact that there is a lack of confidence from consumers. There are 3 main reasons why this is so. First, consumers are uncertain of the value of gems. Second, they are unsure of the quality of gems. Third, consumers do not have the skills and knowledge to identify and authenticate gemstones and jewellery. The consequence is that the industry is often misunderstood and with misconceptions about what the trade is all about.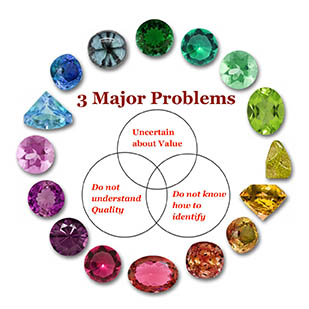 At Far East Gem Institute, we see that the solution is to train up more experts in this field. We do so through a series of theoretical and practical lessons, so that our learners can have the relevant knowledge as well as the practical hands-on experience in handling gems. We also have a 4C framework that can bring our learners from just a gem lover or business owner, to a gem expert.
We have seen many people coming to our gem testing laboratory, Far East Gem Lab. On many occasions, they are consumers. These consumers walk in with a worried look on their faces. They have a gem for us to test. These consumers were worried that they have been cheated. They are not sure if what they bought were of the value they paid. There were many cases where the consumers have overpaid for what they believed was a good value item. We feel that consumers should not be the ones suffering the consequences of the ignorance of the trade.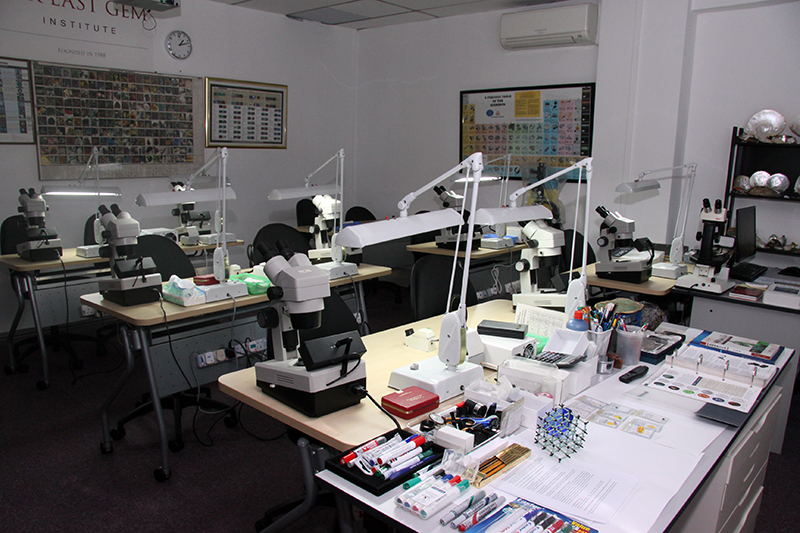 Far East Gem Institute provides the opportunity for gem lovers and potential jewellers with the skills, knowledge and experience. We can help you to be the gem expert. You can be the changemaker in this industry.
Far East Gem Institute initiated the setting up of The Gem Museum (https://thegemmuseum.gallery), first and most comprehensive of its kind in Singapore, for the purpose of bringing gem lovers together to share passion and experience. Here you get to learn about the mine to market process. The Gem Museum runs educational programs and exhibitions all throughout the year.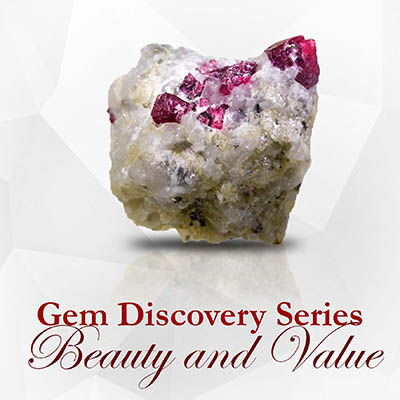 Our vision at Far East Gem Institute is to be the key leader and influencer in this industry, in training and certifying qualified gemologists. We want to see that there can be at least one qualified gemologist in every jewellery company and jewellery retail stores, so that the gems and jewellery industry in Singapore can be vibrant, and our consumers can be confident.