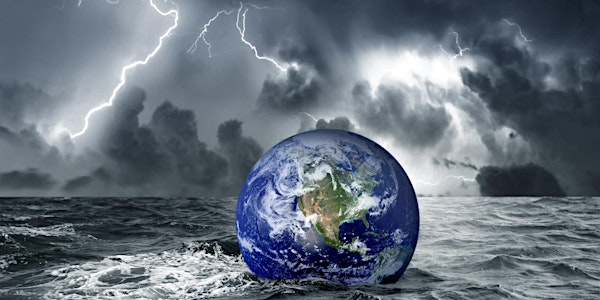 GLOBAL LEADERSHIP 'LUNCH-AND-LEARN' TALK - REINSURANCE IN A CHANGING WORLD
When and where
Location
Room 801, Level 8, NTUC Centre One Marina Boulevard 1 Marina Boulevard 018989 Singapore
Description
SYNOPSIS:
In this inaugural SRA Global Leadership 'Lunch-and-Learn' Talk, we are privileged to have invited Mr Victor Peignet, Chief Executive Officer of SCOR Global P&C, to deliver a talk on "Reinsurance in a Changing World", in which he will address the evolving role of reinsurers in an increasingly volatile market environment and how strong leadership will help to navigate the industry through the myriad of challenges that lie ahead.


SPEAKER:
Mr Victor Peignet
Chief Executive Officer
SCOR Global P&C


TARGET AUDIENCE:
Aspiring reinsurance industry practitioners from various functional areas who are keen to have an opportunity to interact up-close with senior management professionals and listen to their perspectives on industry issues.
DATE / TIME: Thursday, 7 June 2018
12.00 noon – 2.00 pm
VENUE: Room 801
Level 8, NTUC Centre
One Marina Boulevard
1 Marina Boulevard, Singapore 018989
PROGRAMME: 12.00 noon Registration, Light Lunch and Networking
12.40 pm Welcome and Introduction
12.45 pm Global Leadership 'Lunch-and-Learn' Talk
1.15 pm Q&A
1.45 pm Wrap Up
2.00 pm End of Session
REGISTRATION DETAILS:

BY INVITATION ONLY FOR SRA MEMBERS
1. Attendance at the CEO 'Lunch-and-Learn' Talk is Complimentary but limited to the first 100 registrants on a first-come, first-served basis.
2. All SRA Ordinary and Associate member companies may nominate their eligible staff using the enclosed Registration Form.
3. Each SRA Ordinary member company may nominate THREE staff plus ONE alternate who will be placed on the waiting list should there be any vacancies.
4. SRA Associate member companies may, by invitation, also nominate TWO staff plus ONE alternate (who will be admitted only if there are vacancies) to attend the Talk.
5. Registrations will close at 5.00 pm on Friday, 1 June 2018 or when all available places are taken up, whichever is the earlier.
6. The final list of participants can expect to receive an email confirmation by Tuesday, 5 June 2018.
7. Light 'finger food' lunch will be catered on a 'no pork, no lard' basis. Participants who have any special dietary needs should indicate their preferences when registering.
8. For inquiries or more information, please contact Keiko or Pauline at the SRA Secretariat at telephone: 6805-0760 or email: secretariat@sg-reinsurers.org.sg.
SPEAKER'S PROFILE:

Victor Peignet, a Marine & Offshore Engineer and graduate of the Ecole Nationale Supérieure des Techniques Avancées (ENSTA), joined SCOR's Facultative Department in 1984 from the offshore Oil & Gas contracting industry. He has more than 15 years' underwriting and management experience in Energy & Marine insurance at SCOR. He has been at the head of the Group's Corporate Business Division (Business Solutions) since its formation in 2000, first as Executive Vice President and as Managing Director from April 2004.
Since July 2005, he has been the Chief Executive Officer of SCOR Global P&C, which is one of the Group's two operational entities and which manages the Group's Non-Life business worldwide. He is a member of the Group Executive Committee.