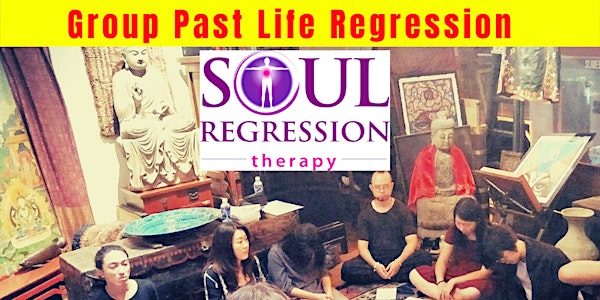 Group Past Life Regression - Finding your Life Purpose
Group Past Life Regression event - a journey back to the past to review your life lessons and find your life purpose.
When and where
Location
Peach Tree Orchid Studio Singapore #01-375 Block 71 Lorong 4 Toa Payoh Singapore, 310071 Singapore
About this event
Come join us and experience a "journey back to the past" with Soul Regression Therapy® "Group Past Life Regression".
This event is open to anyone interested to know more about themselves, their life purpose or seeking a purpose to serve or help others.
Soul Regression Therapy® is a revolutionary healing modality to explore past, present and also beyond. Soul Regression Therapy® consists of 2 separate regression therapies i.e. Past Life Regression and Afterlife Regression (Life Between Lives).
In this talk, the Soul Regression Therapy® Asia therapist and trainer, Jenny Liew will share with you how to discover your Life Purpose and Life Lessons in 2 different sharings.
i) The event begins with Jenny showing you how to find your Life Path through the Soul-Numerology method with your date of birth. In this introductory event, you will learn to discover more about yourself and your family and friends with the method of Soul-Numerology.
ii) Before the event ends, Jenny will guide the group into a "Past Life Regression" to review individual past life lessons and to discover your present life purpose. (Individual results may vary). This is optional and is open to participants who want to explore and experience a safe regression session (about 30 mins) and journey back to the past. Just have an open mind to explore this exceptional experience; you may just discover more about yourself as a soul with a physical body.
About the speaker:
Jenny Liew, from Malaysia, is the 1st Soul Regression Therapist and also the 1st Trainer in Asia that is personally trained by the founders of Soul Regression Therapy®, Lorna and John Jackson from Australia. Jenny is the creator/founder of Soul-Numerology, which integrates 3 different Pythagorean numerology methods for a comprehensive interpretation to discover an individual's Life Path, life lessons, challenges, strengths and weaknesses and so much more.
Register now to reserve your seat.
For more information: Soul Regression Therapy® - www.soulregressiontherapy.asia
Soul-Numerology - www.soul-numerology.com