Description
Have you ever wondered about the benefits of automated trading or how you can get started? This IG MT4 Automated Trading Masterclass is just for you.
This full day MT4 masterclass will take you on a journey into the educational and strategical aspects in the world of automated trading, customised indicators and Expert Advisors (EAs). Conducted by our speakers who have years of experience in the field of automated trading, you will get insights on algorithmic trading systems, as well as guidance on how to use the various IG exclusive MT4 apps.
---
Masterclass key features:
Find out more about the new wave of algorithmic trading and MT4

Learn how to use Advanced Forex Trading Systems on MT4

Explore IG exclusive professional tools that are readily available to traders

Understand the jargons behind automated trading systems and how to select an EA suited for you

Gain an edge over the markets and learn to leverage on professional trading tools

Recognize how to use customised indicators to combine risk, reward, probability and time to achieve your desired trading results.
---
Find out more:
If you are interested to know more about trading MT4 with IG you can click here
---
Schedule:
10.00am - Registration
10.30am - Morning Session
12.30pm - Lunch Break
1.30pm - Afternoon Session
3.00pm - Short Break
3.15pm - Panel Discussion / Question & Answer
---
Speakers: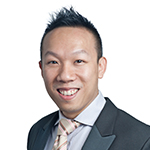 Terence Tan – Managing Director, Guiding Star Technologies Pte Ltd
Terence specialises in trading mainly forex, employing techniques in Technical Analysis on financial charts.
He has accumulated 10 years of experience in the financial industry since 2006. For the last seven years, he was responsible for the trade execution and account management for clients in forex, stocks, CFDs, futures, bonds, etc.
He was awarded the title of Chartered Market Technician (CMT) in 2014, and conducts seminars in topics such as Technical Analysis, Forex Trading, Risk Management, Trading Psychology and Trading Systems. His background in Computing (Computer Engineering) back in NUS enables him to explore deeply into trading algorithms. He had also been featured on Channel NewsAsia - Money Mind in 2014.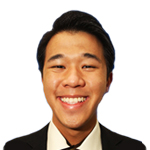 Desmond Leong – Founder and Managing Director, TFA Global Pte Ltd
Desmond is the head of technical analysis of 2 major brokerages and conducts technical analysis trainings for thousands of traders every day. He previously worked at BBSP which is the world's largest technical analysis company and personally advised the trading desks of some of the largest banks and hedge funds such as Goldman Sachs and Bank of Singapore. During his time there, he has also went on to win the Technical Analyst Award for 2015 & 2016. Now, he runs The Forex Army which specializes in developing advanced proprietary trading systems that help traders achieve their goals of becoming full-time profitable traders.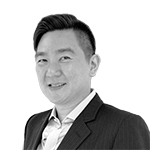 Leng Hoe Lon - Co-Founder of Track Record Asia
Leng Hoe Lon joined Tudor Capital Singapore (part of Tudor Investment Corp), a global macro hedge fund, in September 2011. He was a portfolio manager focusing on discretionary macro trading. He was appointed CEO of Tudor Capital Singapore from January 2013 to October 2015. Prior to joining Tudor, he was a Managing Director in Goldman Sachs' Asia Macro Trading group in Hong Kong (2010-2011) and Asian FX trading in London (2007-2010). He was a trader at ABN Amro Bank in Singapore (2004-2007), JPMorgan in Singapore (2003-2004), and held several other positions at Deutsche Bank in London and Singapore (1997-2003).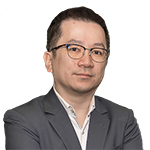 Tai Jin Dao - Founder & Managing Partner, LCMS Traders
Having studied and worked in Perth (Australia), Jin returned to Singapore to pursue his passion in trading and mentoring.

Jin is the founder and managing director of LCMS Traders, a currency trading firm based in Singapore.

With the belief "anyone can be coached to trading success" Jin devoted his time and has developed a simple and systematic trading methodology for all to learn and follow.

To date, Jin has personally mentored more than 200 students on his trading methods and guided individuals along their journey towards long term trading success.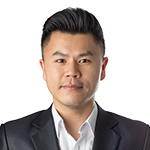 Brandon Lee – Premium Client Manager, IG Asia Pte Ltd
Brandon is an experienced sales and account manager with more than 10 years in the financial industry, working with a wide client base ranging from high net worth Individuals, traders, corporates and financial institutions.
As a Senior Manager within the Client Trading Services (Private) team at an international broker, he was responsible for managing a portfolio of private clients, providing timely research, trading ideas, market updates and trends to clients.
Brandon also played a vital role in trading boot camps; running platform training programmes and providing trading strategies on FX and CFDs to clients.
---
Contact us
If you have any queries regarding our IG MT4 Automated Trading Masterclass, please email us at education@ig.com.sg.