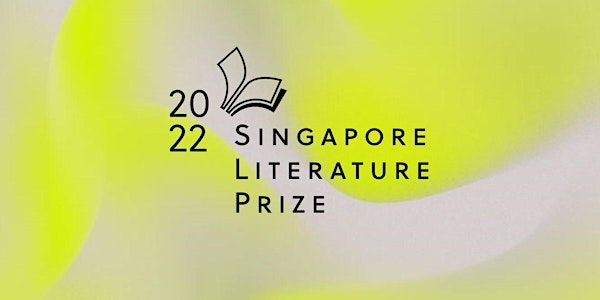 In Conversation: SLP 2022 Shortlisted Writers
Join us for an in-person conversation with SLP shortlisted writers!
When and where
Location
National Technology University School of Humanities 50 Nanyang Avenue Singapore, 639798 Singapore
About this event
In Conversation: Singapore Literature Prize 2022 Shortlisted Writers
Join us for a session with the Singapore Literature Prize 2022 shortlisted writers as they share about their works and provide insights into their writing process.
This session is co- presented by the Singapore Book Council, NTU Creative Writing and Asia Creative Writing Programme, a partnership between the National Arts Council and Nanyang Technological University School of Humanities.
Venue: Staff Lounge on Level 2 of the School of Humanities Building, NTU
Speaker
Daryl Qilin Yam is a queer writer, editor and arts organiser from Singapore. He is the author of the novella, Shantih Shantih Shantih, and the novel, Lovelier, Lonelier, a finalist of the 2021 Epigram Books Fiction Prize. He co-founded the literary charity Sing Lit Station. His short fiction and poetry have appeared in the Berlin Quarterly, Transnational Literature, and The Straits Times. His first novel, Kappa Quartet, was selected by The Business Times as one of the best novels of 2016.
Desmond Kon Zhicheng-Mingdé is the author of an epistolary novel, a quasi-memoir, two lyric essay monographs, four hybrid works, nine poetry collections, a guided creative journal, and several chapbooks. His poetry collection, I Didn't Know Mani Was a Conceptualist won for the English Poetry category for the Singapore Literature Prize in 2016.
Rama Suresh was born in Thanjavur India. She came in second and first for the Golden Point Award in 2015 and 2017 respectively. She enjoys recording minute and diverse details she sees in society. Her debut publication is Woodlands Street 81.
Moderator
Barrie Sherwood was born in Hong Kong and grew up in Canada. His previous works include the novels The Pillow Book of Lady Kasa and Speed of Lightness, and a collection of short stories, The Angel Tiger. He lives in Singapore.
About the Singapore Literature Prize
The Singapore Literature Prize is a biennial competition that is open to Singapore citizens and permanent residents whose works of fiction, poetry, and creative non-fiction have been published in Singapore or abroad during a specified period of time in any of Singapore's four official languages — Chinese, English, Malay, or Tamil.
Relive the SLP2020 award ceremony and programmes here! You can also learn about the shortlisted writers and winners from SLP 2022, as well as the noteworthy works that the Singapore Literature Prize has recognised over the years.
About the Asia Creative Writing Programme
The Asia Creative Writing Programme is a collaboration funded by the National Arts Council of Singapore and the School of Humanities at Nanyang Technological University.
Leading international and local writers are appointed as Visiting Writers to teach creative writing workshops and masterclasses, as well as mentor and guide emerging, developing and advanced writers in Singapore.
Mission & Aims
The mission is to enrich creative writing education by:
Expanding development opportunities for writers and​ deepening intercultural understanding within Singapore and across the region
The aims of the Programme are to:
Give a strong foundation to promising writers and translators across Singapore and at Nanyang Technological University and the National Institute of Education
Support the existing literary talent pool in Singapore by providing specialised development programmes to advance their creative practice
​Promote intercultural understanding and exchanges between translators and writers writing in Singapore's four official languages ​(Mandarin, English, Malay, Tamil)​