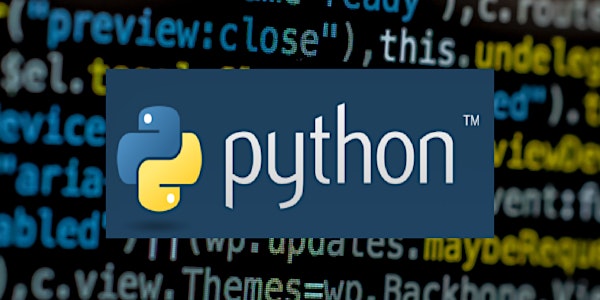 Multiple dates
Learn2Code Python $100
Learn2Code Python
Date and time
Starts on Saturday, January 7 · 10am +08
Location
ICanCode@Zoom 9 King Albert Park Singapore, 598832 Singapore
About this event
Join t.me/icancode_asia for updates and message Telegram @icancodeasia for enquiries.
Four weekly 1 hour coding classes onsite or through Zoom. Learn coding through blended self-paced coding projects with instructor support.
New to Coding? Come join us and pick up a new skill.
This workshop is suitable for children aged 11-18 who are interested to learn computing in a creative environment. It will draw upon their creativity and imagination while learning new programming concepts which are applied to the projects they develop.
What is Python?
Python is an interpreted, high-level, general-purpose programming language. Python's design philosophy emphasizes code readability with its notable use of significant whitespace. Its language constructs and object-oriented approach aim to help programmers write clear, logical code for small and large-scale projects. It is a popular programming language commonly used in education.
Learning Outcomes
✔ Python programming syntax
✔ Strings and variables, data representations
✔ Decision algorithms and loops, functions
✔ Develop a Python project
ICanCode Contact
support@edu.icancodeasia.com
No refund and replacement policy. Waiver of liability is accepted with registration.