Description
Interested to know what are the flowers, plants and trees in Queenstown?
Hear from the experts - Pauline Tay and Jennie Tang - from NParks and find out about the origins of these beautiful plants and trees along the rail corridor and in Wessex estate and Margaret Drive.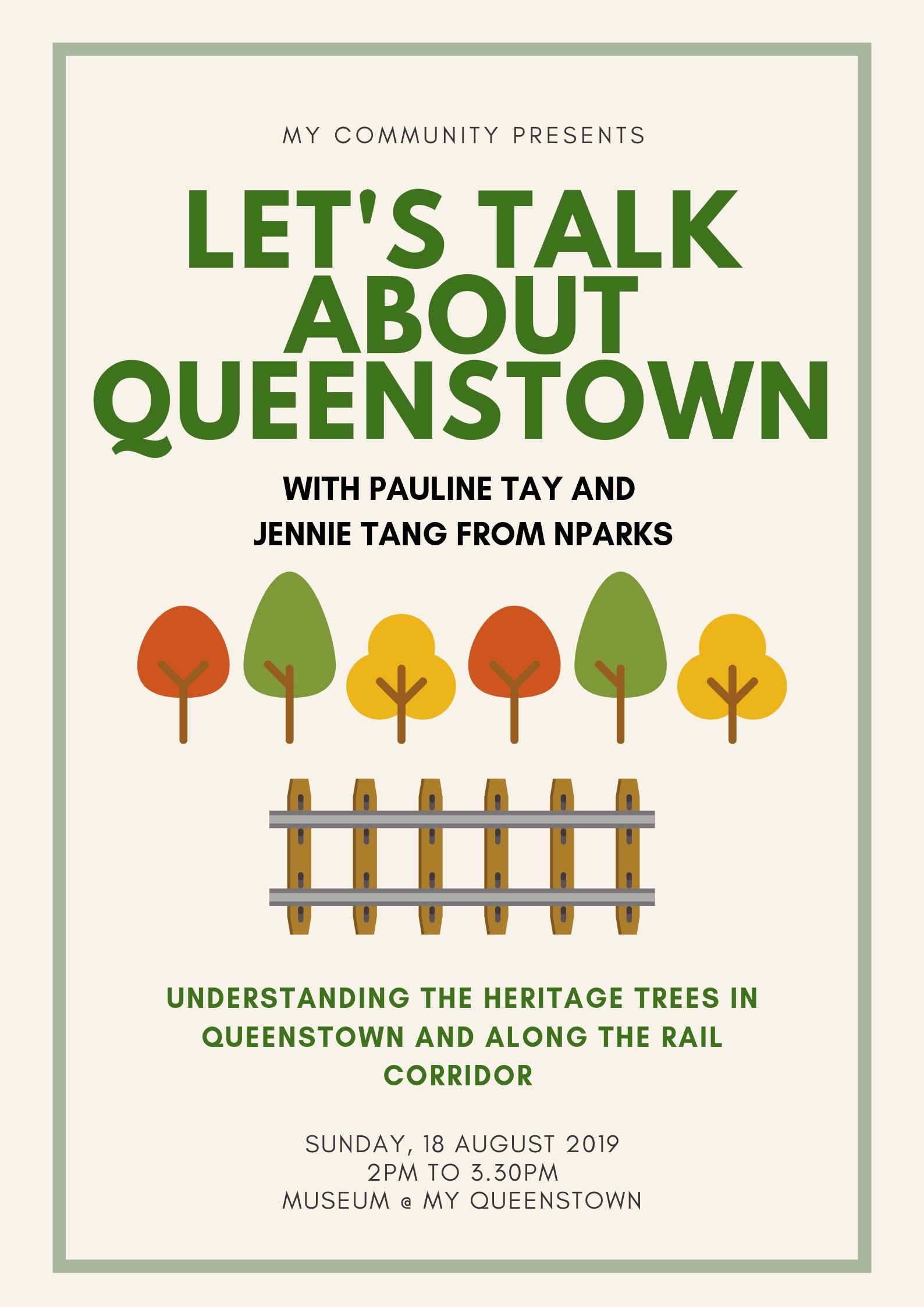 About the speakers
Pauline Tay and Jennie Tang are part of the Hort Outreach & Heritage Trees section in the Horticulture and Community Gardening division of the National Parks Board (NParks). They enjoy sharing their passion for plants by giving talks on gardening and biodiversity to diverse audiences from school children to seasoned horticulturalists. Pauline and Jennie help to update and manage NParks' Flora & Fauna Web, an online database of information and photos of the plants and animals found in Singapore, as well as the popular gardening publication '1001 Garden Plants in Singapore', a photographic guide to the plants in Singapore. They also provide consultation to the public on gardening and plant identification through various channels such as at HortPark's Gardeners' Day Out.
About Let's Talk About Queenstown
"Let's Talk About Queenstown" is a seminar series organised by My Community where residents and participants can get to know about the different aspects of Queenstown heritage through professionals and experts. The series take place on every 3rd Sunday of the month.
Duration & Meeting Place
Approximate Duration: 1.5 hours (2pm to 3.30pm)
Sunday, 18 August 2019
Language: English
Venue: Museum @ My Queenstown (Block 46-3 Commonwealth Drive 01-388 Singapore 140463)