Description
Located at the western tip of the neighbourhood, Tanglin Halt Industrial is one of the first planned industrial estate in Singapore. The industrial estate is home to a myriad of factories including Roxy, Daiwa, Malayan Textile and Setron, which manufactured Singapore's first black and white television.
Hear Dr Loh Kah Seng and find out more about Singapore's pioneer industries and the role of Tanglin Halt in Singapore's successful industrialisation programme.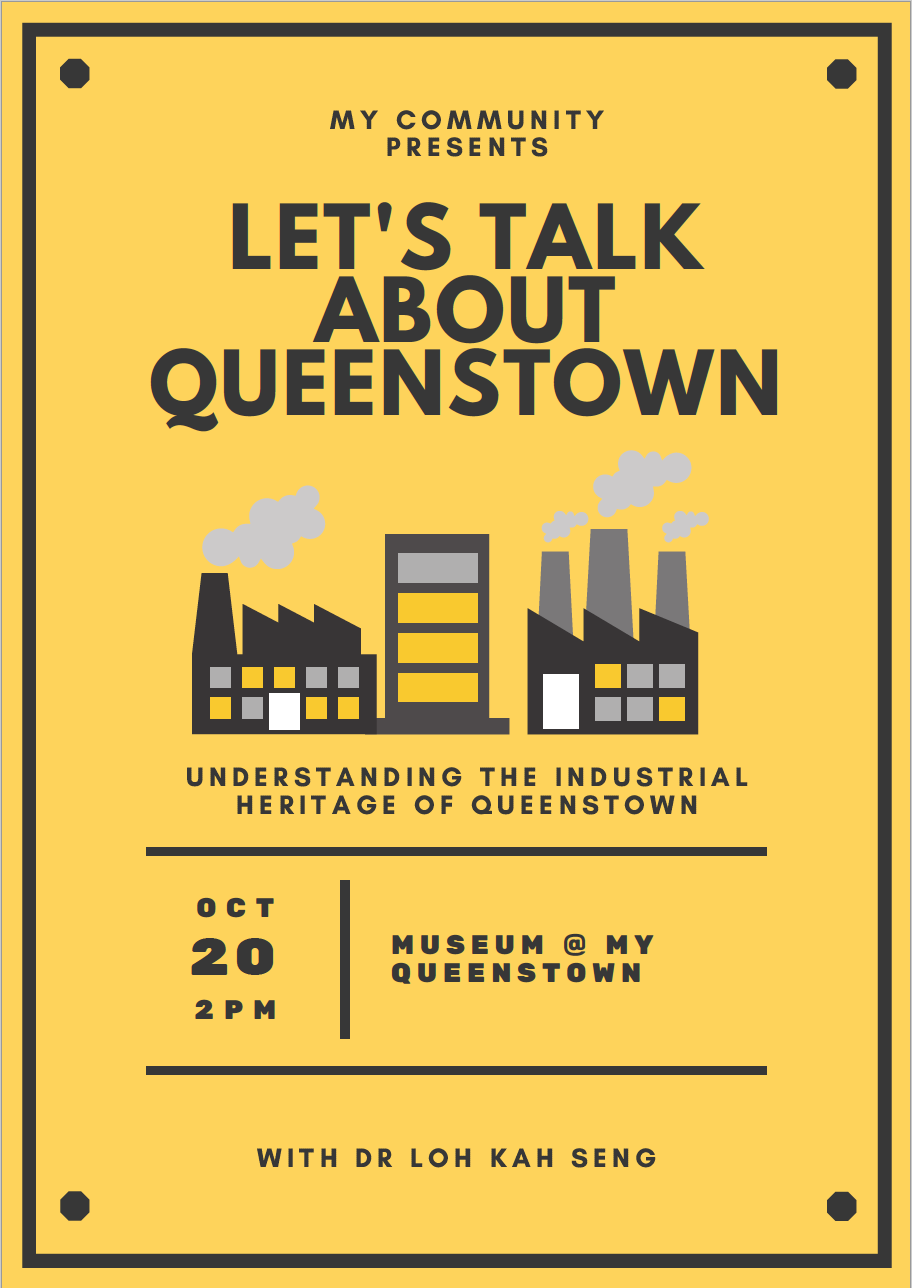 About the speaker(s)
Loh Kah Seng is one of the few Singapore historians, who works on the big and small narratives of Singapore, its people and its links to the world. He is a prolific writer, being author or editor of seven books, including the award-nominated Squatters into Citizens: The 1961 Bukit Ho Swee Fire and the Making of Modern Singapore (NUS Press 2013, shortlist for 2015 EuroSEAS Humanities Book Prize and 2018 Singapore History Book Prize). He is finishing a book, co-written with Dr Hsu Li Yang, on the history of tuberculosis in Singapore for a project on antimicrobial resistance at the Saw Swee Hock School of Public Health, National University of Singapore.
Kah Seng has been involved in several heritage research projects supported by the National Heritage Board: he was Principal Investigator of Theatres of History and Memory: Industrial Heritage of 20th Century Singapore (2017-2018), and is currently documenting the history of Middleton Hospital-Communicable Disease Centre and Singapore's culinary history.
About Let's Talk About Queenstown
"Let's Talk About Queenstown" is a seminar series organised by My Community where residents and participants can get to know about the different aspects of Queenstown through professionals and experts. The series take place on every 3rd Sunday of the month.
Duration & Meeting Place
Approximate Duration: 1.5 hours (2pm to 3.30pm)
Sunday, 20 October 2019
Language: English
Venue: Museum @ My Queenstown (Block 46-3 Commonwealth Drive 01-388 Singapore 140463)