Description
MacPherson: Effects of Sleep Deprivation - Jan 19 (Sat)
Ever spent the night tossing and turning, unable to fall asleep, and feeling tired and cranky the day after? But the effects of missing out on the recommended hours of sleep nightly are more than just feeilng groggy and grumpy. The long term effects of sleep deprivation are real, and can range from weight gain to a weakened immune system. Dr Doshi will share with us what some of these effects are, and how we can work towards having a better night's sleep.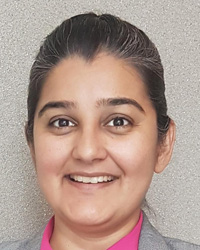 Dr Kinjal Doshi, Principal Clinical Psychologist, Neuroloogy Dept, Singapore General Hospital
Dr Doshi completed her PhD in Psychology focusing on Clinical and Health Psychology at the University of Pennsylvania. Her clinical interests include working with patients experiencing psychological distress related to their medical condition and their caregivers.
Using mind-body interventions and various therapeutic strategies, she helps caregivers and patients who have been diagnosed with chronic and terminal illnesses manage their condition and enhance their well-being. As a clinical researcher, Dr Doshi focuses on the relationship between psychosocial variables and medical conditions, including the impact of behavioural interventions on patient and caregiver overall well-being.