Description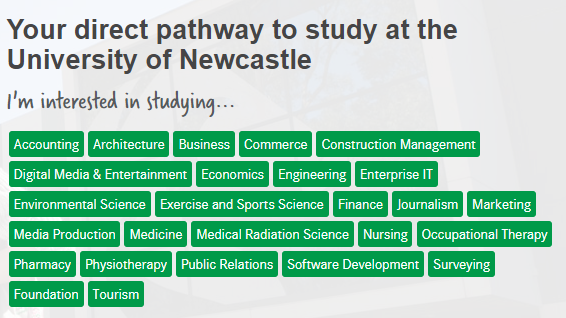 Come and speak with our experienced education consultants about Foundation Programs available at Newcastle International College, Australia.
***** Enter Medicine at University of Newcastle Australia - 1-year foundation - 5 years Degree *****
The NIC Foundation Program for Medicine (FPM) is designed for students seeking admission to the Bachelor of Medical Science and Doctor of Medicine offered at the University of Newcastle. The curriculum introduces students to problem-based learning. Progression rules apply.
Date: 20 Jan 2018, Saturday
Time: 11am to 1pm

Limited seats available. Register early!