Public Lecture by Lee Kuan Yew Distinguished Visitor, Professor Alain H. Fu...
Description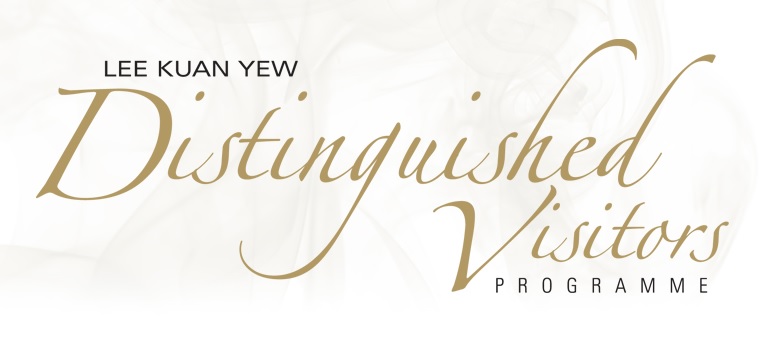 Public Lecture @ Nanyang Technological University (NTU)
To watch LIVE Webcast, please click HERE.
Topic: Smart and Flexible Nanoporous Materials
Date : Tuesday, 3 November 2015 (Please register ticket by 30 Oct)
Time : 4pm to 5.30pm
Venue : Tan Chin Tuan Lecture Theatre, Level 2, North Academic Complex, NTU
Admission: Free (Please register ticket by 30 Oct)

Porous materials such as activated carbons, carbon nanotubes, zeolites and hybrid open framework materials have been the subject of an intense research effort in the past two decades, owing to their practical importance in such processes as fluid separation, ion exchange, catalysis, biosensing and controlled drug delivery. Since most of these materials display narrow pore size, in the nanometer range, they are often called Nanoporous Materials.
The last decade has seen the emergence of new classes of crystalline porous framework materials, based on relatively weaker chemical bonds compared to inorganic nanoporous materials such as oxides and zeolites. The most studied of these new materials are the now ubiquitous meta – organic frameworks (MOFs), with more than 20,000 papers published, 15,000 structures on record at the Cambridge Crystallographic Data Centre, and over 170 review articles dedicated to this topic.
Within such a large number of new materials synthesized and characterized, one of the empirical patterns that is appearing is the common occurrence of flexibility of these framework materials, i.e., whose structure exhibits dynamics or potential for deformations of large amplitude. In particular, there is a rapidly increasing number of framework structures whose flexibility manifests in the form of transformations induced by external stimulation of physical or chemical nature: changes in temperature, mechanical constraints, guest adsorption, light exposure, etc.
In this lecture, some of the most striking and spectacular (and hopefully useful) properties of these smart nanoporous materials will be described and a focus will be made on how models and theoretical approaches of various kind, from quantum chemistry computation to classical molecular simulations and thermodynamic analytical models, can help in understanding and predicting these properties.
This lecture will start with a brief description of the Centre National de la Recherche Scientifique (CNRS), which is the 75 years old French organization dedicated to performing "frontier research" in almost all scientific fields.


---
Public Lecture @ National University of Singapore (NUS)
Topic: Water in Hydrophobic Cavities at the Nanoscale
Date : Friday, 6 November 2015 (Please register ticket by 2 Nov)
Time : 4pm to 5.30pm
Venue : Ngee Ann Kongsi Auditorium, Level 2, Education Resource Centre, NUS
Admission: Free (Please register ticket by 2 Nov)

The behavior of water confined to spaces of nanoscopic dimensions is an important issue in many areas of science and technology. The special situations in which the confining substrates are hydrophobic have attracted a lot of interest recently. Understanding the changes in water properties due to interactions with a hydrophobic substrate is relevant to such problems as selective adsorption using activated carbons or all – silica zeolites (waste water treatment for instance). Interestingly enough, similar questions arise when considering the issue of confined water in biological channels and protein cavities.
Literally hydrophobic means "water repelling", so there should be no stable condensed state of water in hydrophobic media. But what is usually meant by surface hydrophobicity is somewhat different. When a water molecule approaches a purely graphitic carbon surface for instance, it experiences a weaker potential interaction energy than in the bulk liquid state, which is due to the lack of hydrogen bonding between water and carbon atoms. The attractive water – carbon interaction is approximately an order of magnitude weaker than the mutual water – water attraction. A similar situation is encountered when water is interacting with nonpolar protein residues.
Real hydrophobic surfaces such as inorganic internal pore surfaces, or buried protein surfaces are geometrically, chemically and electrically heterogeneous objects. In this lecture we shall describe the recent studies of the behavior of confined water in response to real heterogeneous surface such as activated carbons, all – silica zeolites or some Metal – Organic Frameworks (MOFs). We will show, from a simple model and some computer simulations, that a small increase in hydrophilicity of the porous framework may turn the pore from being dry to being completely filled with water at saturation conditions. We will also examine the chemical stability of the some hybrid frameworks with respect to hydration.


---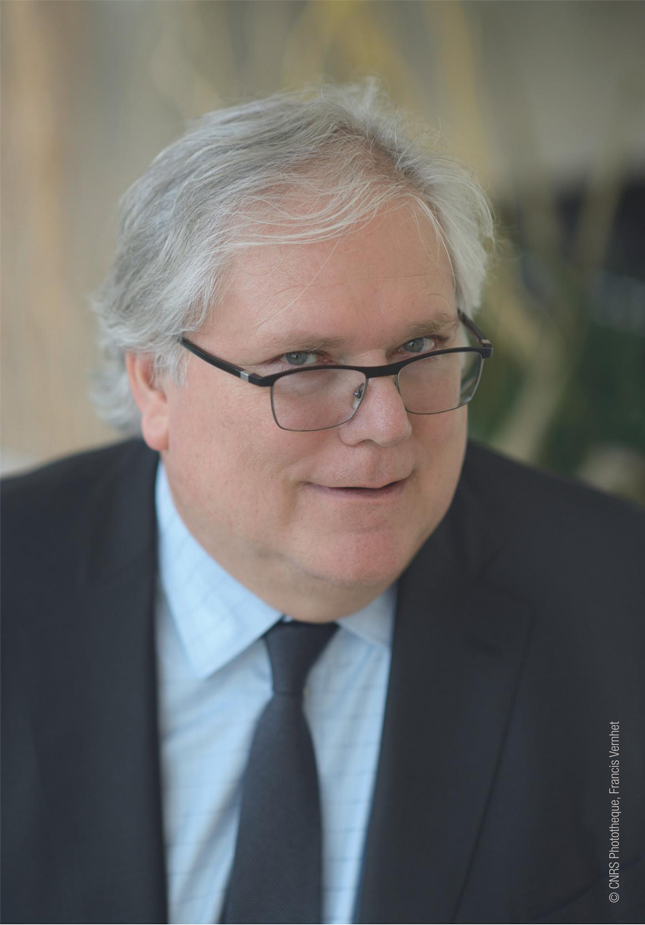 Professor Alain H. Fuchs
President,
Centre National de la Recherche Scientifique (CNRS)
France
Alain Fuchs was appointed the president of CNRS by the french Council of Ministers on January 20th, 2010, on the recommendation of the Minister of Higher Education and Research.
Dr. Fuchs obtained a chemical engineering degree at the École polytechnique fédérale de Lausanne in 1975. He completed a PhD in physical chemistry at Paris-Sud University in Orsay, France in 1983 followed by a postdoctoral stay in the physics department of Edinburgh University.
In 1995, he became a Senior Professor of Chemistry at Paris-Sud University. He founded the Orsay Laboratoire de chimie physique (Laboratory of physical chemistry), which he directed until 2006 when he became Director of the Paris chemistry and chemical engineering graduate school (École nationale supérieure de chimie de Paris). Dr. Fuchs was also a visiting professor at the University of California, Santa Barbara in 1999.
His field of research is theory, modelling and molecular thermodynamics of fluids confined in porous materials, and has resulted in a number of industrial collaborations. He is the co-author of some 200 publications in this field. He is a member of the Academia Europea and a Fellow of the Royal Society of Chemistry.
A former member of the scientific board of CECAM Lyon (Centre européen de calcul atomique et moléculaire) from 1999 to 2008, he was also president of the physical chemistry division of the Société française de chimie and the Société française de physique from 2002 to 2005.
Dr. Fuchs is a knight of the French Legion of Honor (2010), and officer of the National order of Québec (2014). He holds an honorary doctorate from the Université du Québec à Montréal (UCAM, 2011), and an Alumni Award from EPFL Lausanne (2011).
---
Lee Kuan Yew Distinguished Visitors Programme

The objective of the programme is to invite internationally eminent and outstanding academics and scholars to Singapore as Lee Kuan Yew Distinguished Visitors to make high level contributions to NUS, NTU and to Singapore in general. The Programme got off to an excellent start in January 1985 with the appointment of Dr Sydney Brenner, Director of the Medical Research Council Centre, Cambridge, as the first Lee Kuan Yew Distinguished Visitor. To date, 66 Distinguished Visitors have come to Singapore under the Programme.
Organiser of Public Lecture by Lee Kuan Yew Distinguished Visitor, Professor Alain H. Fuchs
About Nanyang Technological University
A research-intensive public university, Nanyang Technological University (NTU) has 33,000 undergraduate and postgraduate students in the colleges of Engineering, Business, Science, Humanities, Arts, & Social Sciences, and its Interdisciplinary Graduate School. It has a new medical school, the Lee Kong Chian School of Medicine, set up jointly with Imperial College London.
NTU is also home to world-class autonomous institutes – the National Institute of Education, S Rajaratnam School of International Studies, Earth Observatory of Singapore, and Singapore Centre on Environmental Life Sciences Engineering – and various leading research centres such as the Nanyang Environment & Water Research Institute (NEWRI), Energy Research Institute @ NTU (ERI@N) and the Institute on Asian Consumer Insight (ACI).
A fast-growing university with an international outlook, NTU is putting its global stamp on Five Peaks of Excellence: Sustainable Earth, Future Healthcare, New Media, New Silk Road, and Innovation Asia.
The University's main Yunnan Garden campus has been named one of the Top 15 Most Beautiful in the World. NTU also has a campus in Novena, Singapore's medical district.
About National University of Singapore
A leading global university centred in Asia, the National University of Singapore (NUS) is Singapore's flagship university which offers a global approach to education and research with a focus on Asian perspectives and expertise.
Its 16 faculties and schools across three campus locations in Singapore – Kent Ridge, Bukit Timah and Outram – provide a broad-based curriculum underscored by multi-disciplinary courses and cross-faculty enrichment.
NUS has three Research Centres of Excellence (RCE) and 23 university-level research institutes and centres. It is also a partner for Singapore's 5th RCE. The University shares a close affiliation with 16 national-level research institutes and centres. Research activities are strategic and robust, and NUS is well-known for its research strengths in engineering, life sciences and biomedicine, social sciences and natural sciences. Major research thrusts have been made recently in several fields such as quantum technology; cancer and translational medicine; interactive and digital media; and the environment and water. The University also strives to create a supportive and innovative environment to promote creative enterprise within its community.