Join us for an evening of wine tasting with cheese pairing featuring wines from Domaine Marc Kreydenweiss at only $40!
About this event
Join us for an evening of wine tasting with cheese pairing with Domaine Marc Kreydenweiss : Rediscover Alsace!
Date: Thursday, 6 May 2021
Time: 7pm
Venue: Alfa International Office, 100 Peck Seah Street #07 - 09, PS 100 Building Singapore 079333
Make a reservation now at : https://ewineasia.com/Rediscover-Alsace-Masterclass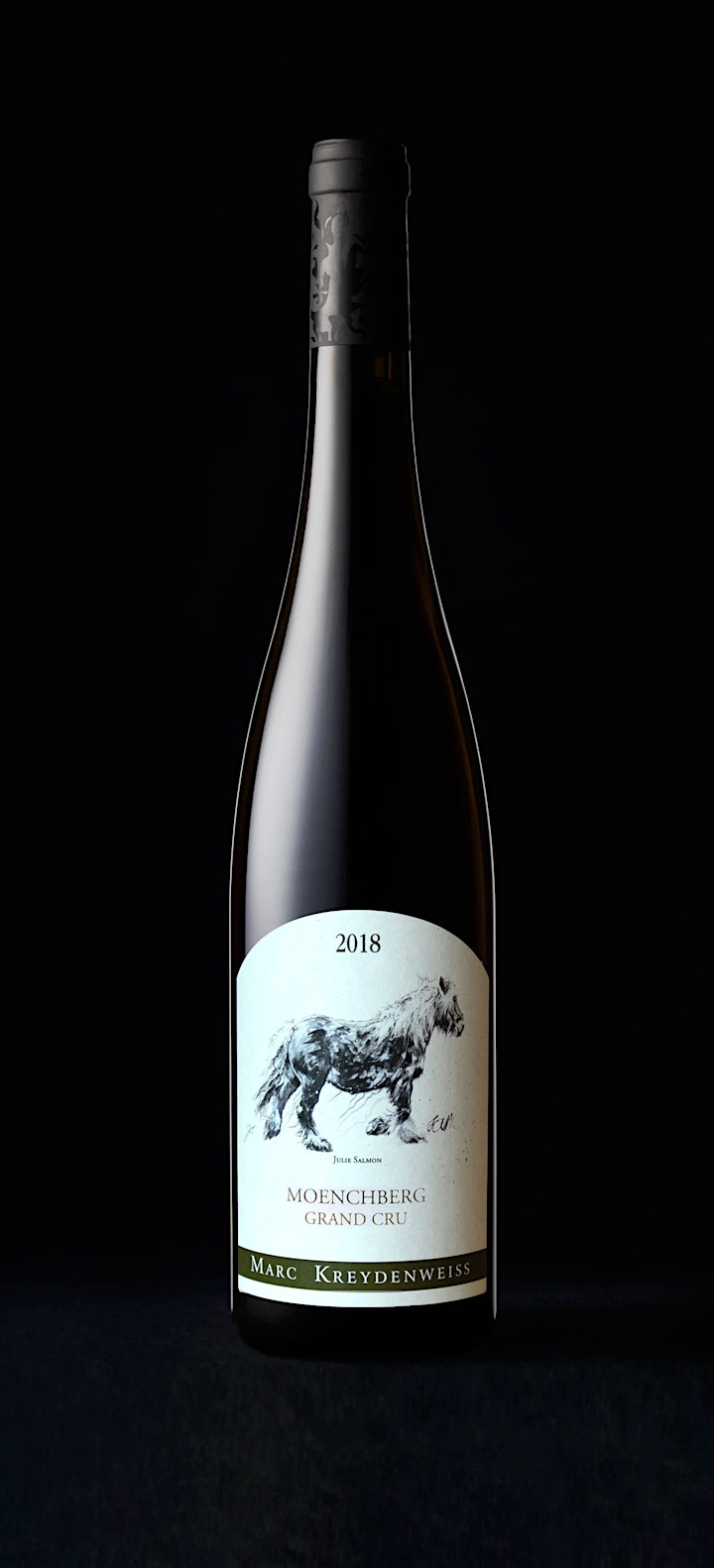 5 premium wines from Domaine Marc Kreydenweiss, which includes a Grand Cru, with Cheese Pairing at only $40!
Wines to be tasted:
1. 𝐌𝐚𝐫𝐜 𝐊𝐫𝐞𝐲𝐝𝐞𝐧𝐰𝐞𝐢𝐬𝐬 𝐀𝐧𝐝𝐥𝐚𝐮 𝐑𝐢𝐞𝐬𝐥𝐢𝐧𝐠 𝟐𝟎𝟏𝟖
2. 𝐌𝐚𝐫𝐜 𝐊𝐫𝐞𝐲𝐝𝐞𝐧𝐰𝐞𝐢𝐬𝐬 𝐋𝐚 𝐅𝐨𝐧𝐭𝐚𝐢𝐧𝐞 𝐀𝐮𝐱 𝐄𝐧𝐟𝐚𝐧𝐭𝐬 𝟐𝟎𝟏𝟖
3. 𝐌𝐚𝐫𝐜 𝐊𝐫𝐞𝐲𝐝𝐞𝐧𝐰𝐞𝐢𝐬𝐬 𝐂𝐥𝐨𝐬 𝐑𝐞𝐛𝐛𝐞𝐫𝐠 𝐑𝐢𝐞𝐬𝐥𝐢𝐧𝐠 𝟐𝟎𝟏𝟖
4. 𝐌𝐚𝐫𝐜 𝐊𝐫𝐞𝐲𝐝𝐞𝐧𝐰𝐞𝐢𝐬𝐬 𝐌𝐨𝐞𝐧𝐜𝐡𝐛𝐞𝐫𝐠 𝐆𝐫𝐚𝐧𝐝 𝐂𝐫𝐮 𝐏𝐢𝐧𝐨𝐭 𝐆𝐫𝐢𝐬 𝟐𝟎𝟏𝟖
5. 𝐃𝐨𝐦𝐚𝐢𝐧𝐞 𝐝𝐞𝐬 𝐏𝐞𝐫𝐫𝐢𝐞̀𝐫𝐞𝐬 𝟐𝟎𝟏𝟖 𝐂𝐨𝐬𝐭𝐢𝐞̀𝐫𝐞𝐬 𝐝𝐞 𝐍𝐢̂𝐦𝐞𝐬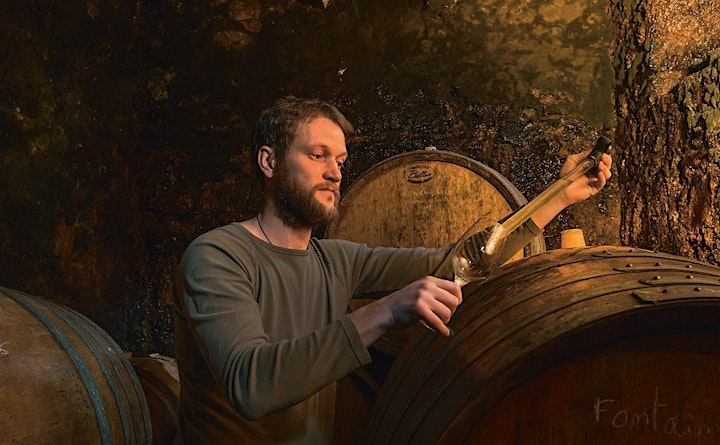 ABOUT THE WINERY
Domaine Marc Kreydenweiss spans 13.5 hectares in the heart of Alsace. Patriarch Marc was an early convert to biodynamics in 1989 after having a "good feeling" about the practice. That avant-garde penchant transferred to his son Antione, who took over the family estate at just 26.
Antoine was already involved in the family business in sales when the tragic death of his brother thrust him into winemaking. Since stepping into the vines, he has brought his personality and sense of experimentation to the estate, including making orange wines and Pinot Noir.
True to his belief that 90% of creating a great wine is in the viticulture, Antoine's philosophy is founded on enabling the grape to express itself fully. In the vineyard, that means biodynamic practices, including plowing with horses, using natural treatments and encouraging biodiversity. In the winery, Antoine strives to vinify in the most natural way possible and remain adaptable to what each wine wants to be, bringing out its true personality.