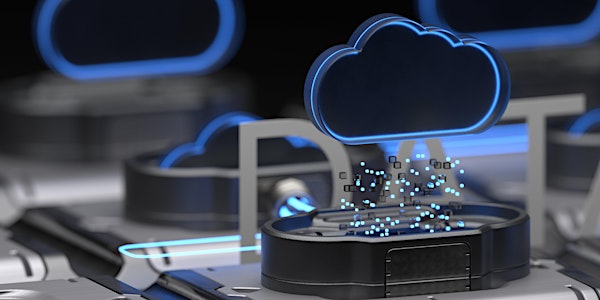 Reimagining Cloud-powered IT Organisations in the Public Sector
Thailand Standard Time 8:55 AM-11:10 AM (GMT+07:00)
When and where
Location
JW Marriott Hotel Bangkok 4 Soi 2 Khet Khlong Toei, Krung Thep Maha Nakhon 10110 Thailand
About this event
Modernising government agencies with leading cloud infrastructure platforms
Utilising cutting-edge cloud technology to fuel organisations and streamline the IT service procurement, deployment, and management processes is key. With Thailand's Smart City initiative, innovations are being employed to aim for enhanced, efficient and effective city management and public services. The goal is the adoption of intelligent tech across all public sector services and agencies – the economy, civil infrastructure, education, healthcare, transportation, energy and environment.
To achieve such a comprehensive national digital transformation, infrastructure and systems need to be designed and implemented for a seamless transition. Government IT teams will have to cater to internal and external stakeholders across diverse environments, personnel and tech capabilities.
Improved service at lower costs
It is essential to provide better and more extensive IT services even in the face of financial limitations. Public sector leaders have to regularly make difficult resource decisions. In this context, it is abundantly clear that a robust, flexible, scalable strategy for modernising IT within budget constraints expenses is the need of the hour.
Key pillars would be to limit the use of legacy infrastructure and technology to free up resources for more current solutions and platforms. Make provisions to install, scale and connect cloud to enable faster responses to shifting priorities and keep up with constantly evolving technologies.
Enable mobility and availability
Government services should have a variety of channels and methods to offer services and communicate. These need to be installed quickly, configured and made operational in a matter of days rather than weeks. Non-disruptive updates and reasonably priced, app-centric disaster recovery capabilities reduce downtime.
Public sector financial institutions must offer safe, precise and easily accessible services. To support a mobile workforce, infrastructure solutions should be secure and durable for digital services. Cloud platforms aid in increasing operational effectiveness in both citizen services and utility management.
By streamlining operations, securing IT infrastructure, and enabling secure and frictionless infrastructure, cloud software solutions make it simple to deliver public health services.
Public transportation management and agency services are handled by transportation agencies, which require a reliable IT infrastructure. There would be a use of straightforward, perceptive, and robust infrastructure solutions that transportation IT could rely on.
Ensure Security
The confidentiality and preservation of citizens' personal information are what people count on their government to do. Delivering data security with built-in protections must exceed baseline governmental requirements. Public sector agencies must protect services and data from hardware failures, disasters and bad cyber actors.
To boost security posture and assist citizens with the prevention and detection of security threats and data loss, it is vital to secure and maintain ongoing business operations. Such security begins with a robust software platform.
OpenGov Asia is pleased to invite you to an exclusive OpenGov Breakfast Insight that aims to provide the latest information on adopting cloud systems and cloud-based technology. This is a closed-door, invitation-only, interactive session with top public sector leaders from Indonesia.
OpenGov Breakfast Insight are concise, to-the-point, strategic-level discussions designed to bring learning to the highest level! The unique proposition of an OpenGov Asia Breakfast Insight is the integration of cutting-edge insights from our expert speakers and interactive discussion among the participants.
Are you ready for a bold future with innovative cloud? Here is what you will get from the session!
Transforming organisations digitally using cutting-edge cloud technologies
Reducing costs through economical and modern IT solutions
Improving citizen services efficiently
Adapting mobile and fast-responding government services
Securing data and internal structures to be able to serve better
Who should attend:
Chief Information Officers
Chief Technology Officers
Chief Digital Officers
Chief Data Officers
Chief Innovation Officers
Chief Transformation Officers
Directors and Heads of Analytics and Information Management
Directors and Heads of Technology Capabilities and Innovation
Directors and Heads of Technology Capabilities and Innovation
Directors and Heads of Technology, Strategy and Policy
Directors and Head of Data
Director and Head of Applications
Directors and Heads of IT Infrastructure
Directors and Heads of Cloud Architecture