Multiple Dates
Reimagining Messages in a Bottle: Terrarium Building Workshop
As part of TRCL's Healing Festival Healing on the Hills, trainers from The Green Capsule will be leading this terrarium-building workshop.
About this Event
Designed for avid crafters, this workshop will enable you to explore the calming purposes of terrarium building. During the session, you will learn the basic techniques of this craft and have the opportunity to create your own fantasy world within a glass bottle.
The following materials will be provided:
Soil
Lecca
Pebbles (different sizes and colors, mix & match)
Stones (different sizes and colors, mix & match)
Plants (3-4 stocks of mixed plants)
Moss
15x9cm tall glass bottle
One free figurine
Participant Fee: $18.00 (Participant's fee is solely for material and administration costs).
Limited* spaces available.
Registration closes on Thursday, 25 February 2021 at 11.30 pm
*Due to COVID-19 restrictions, each session can accommodate up to 10 participants only.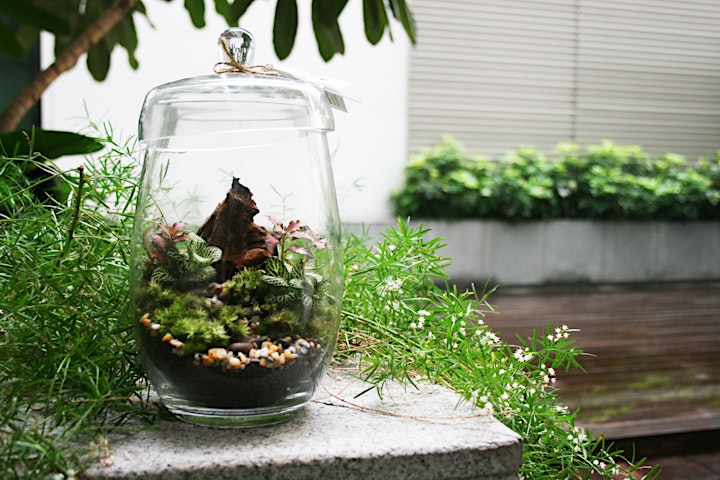 About The Green Capsule:
The Green Capsule was founded in 2014 by two green enthusiasts. Together, they want to bring their love for greening to a whole new level and aim to be one of the first terrarium shops in Singapore to provide the option of full customisation. They believe that a terrarium can be a product of design and love for someone you care about; a personalised gift that encapsulates a story that one would like to share; a memory that one can keep. Visit their website here