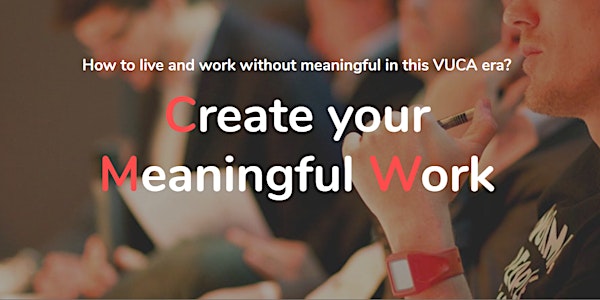 SEA CMW (Create Meaningful Work) Workshop
At creating meaningful work, you will explore your Genuine Desires, Discover Life Purposes, Create your own work portfolio
When and where
Location
High Street Centre 22 North Bridge Road Singapore, 179094 Singapore
About this event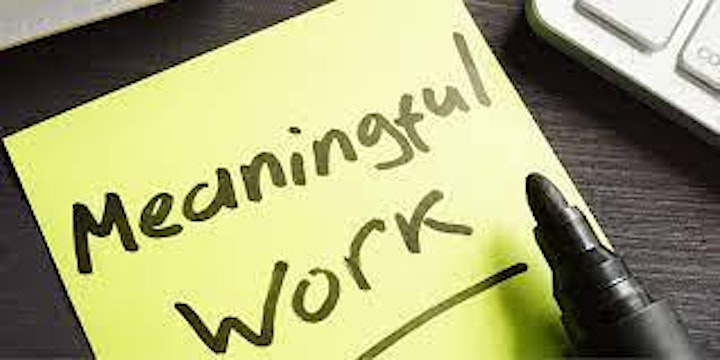 This is 1 Day CMW workshop led by CMW Certified trainer Frank Huang , Shun
You will have a deep experience of what is meaningful work, and you will know how to create your own meaningful work and living in a life that you desired.
Venue: https://www.found8.com/singapore/high-street-centre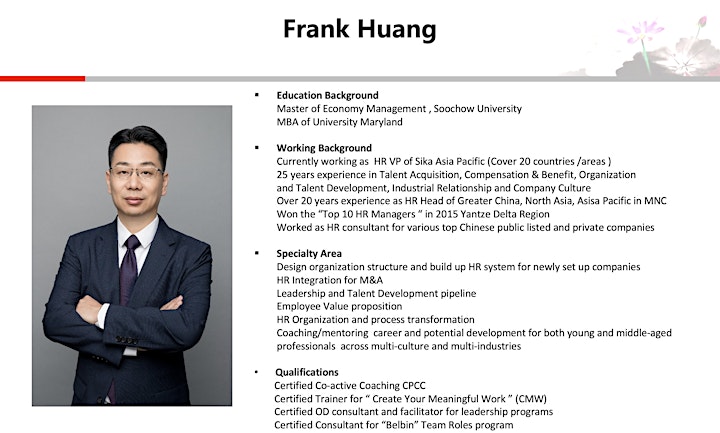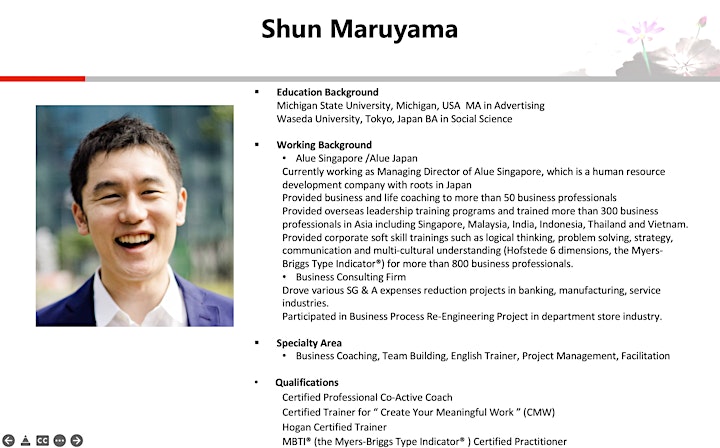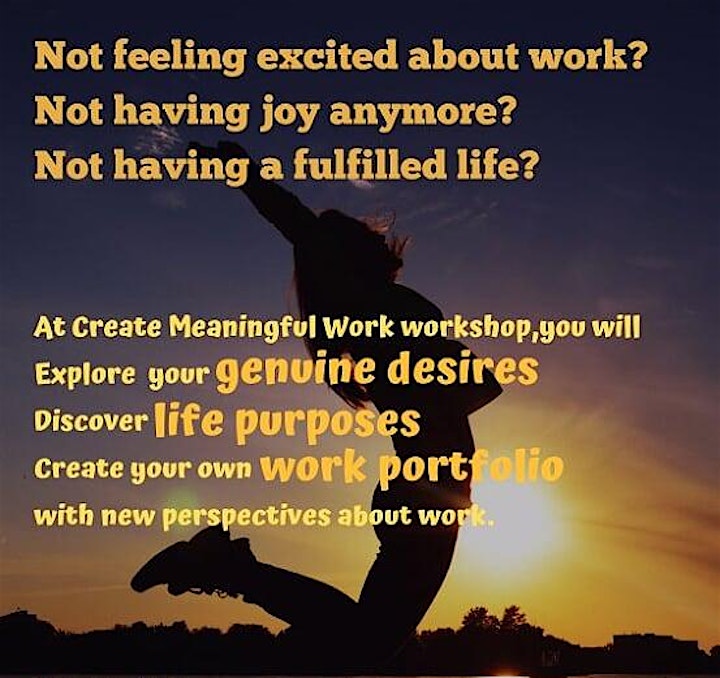 How to live and work meaningfully in this VUCA era?
Create your Meaningful Work!
Our Philosophy
In order to Create your Meaningful Work,we first need to change how we view work.
Work is about exploring and expressing your Life PurposeShifting your focus from survival to meaningCurrently, the dominant view of work is that it is a means to make a living. Of course, we have to make a living. But if life is only about survival, then it starts to lose its meaning. "Life Purpose" holds the key to bring more meaning to our life.
Work is about doing what you love to do.Following your Genuine Desire will lead you to your Life Purpose.
"Genuine Desire" is something you love for no reason. It is the biggest clue if you were to explore your "Life Purpose". The dominant view of work is that it is about doing what you should to do. However, if you do what you truly love, you can not only maximise your own potential, but also maximise the number of people who would benefit from what you do.
Work is about creating something that fits you.We don't have to fit ourselves in a small box called "job."The dominant view of work is that it is about getting a job that we can fit in. In this view, we see ourselves smaller than work. However, work is originally created to serve the human needs, not the other way round. We can actually create work that fits us that expresses our Life Purpose by combining our Genuine Desires.
You can have as many work as you like at the same time.Create a portfolio of work through which you can express your Life Purpose.Having only one income stream can be a risky thing in today's VUCA world. Rather than putting all of our time and energy in one work, we can have a "portfolio" of work based on our Life Purpose. This allows us to find various ways to express our Life Purpose as well as increase the possibility to have a multiple income stream which makes you more resilient.
Through this workshop, people will start to see a new way of living and working that tey didn't see before.
Where this workshop comes from…Hide Enomoto (President of the Living Well Institute/ Founder of CTI Japan / Founder of NPO Seven Generations/Founder of NPO Transition Japan)Hide developed this workshop called "Create your Meaningful Work" more than 20 years ago while living in U.S. and have been offering it in Japan, China and South Korea. The book "The Real Work" that describes his concept in detail was published in 2014 in Japan and was later published in traditional Chinese. Now we are preparing to publish a simplified Chinese version.
"Real work: How to live and work without lying to yourself" (Published by Japan Efficiency Management Center).