About this Event
Christmas Edition
In this session, participants will get to learn different watercolour techniques and to create beautiful floral and leave designs to help decorate their Christmas card! This is a 2 in 1 workshop whereby participants will get to explore and get their hands on both watercolour techniques and lettering techniques!
Materials provided:
- Watercolour Paper
- Watercolour palette
- Brush
- Brush pen
Trainer Profile:
Kathleen is a talented artist that works mainly on watercolour. She loves to explore all kinds of colourful mediums and found herself to have great interest in florals. Recreating what she observes in nature and transforming those inspirations into watercolour art pieces.
Her works includes designing cards, notebooks, bookmarks, painting on wallet, pouches and bags using acrylics and exploring into resin art. Not only does she combine both watercolour and calligraphy into her art pieces, she also explores different techniques such as foiling and embossing.
She holds private classes/workshops with various students across different ages as she believes that in arts, there are no limits.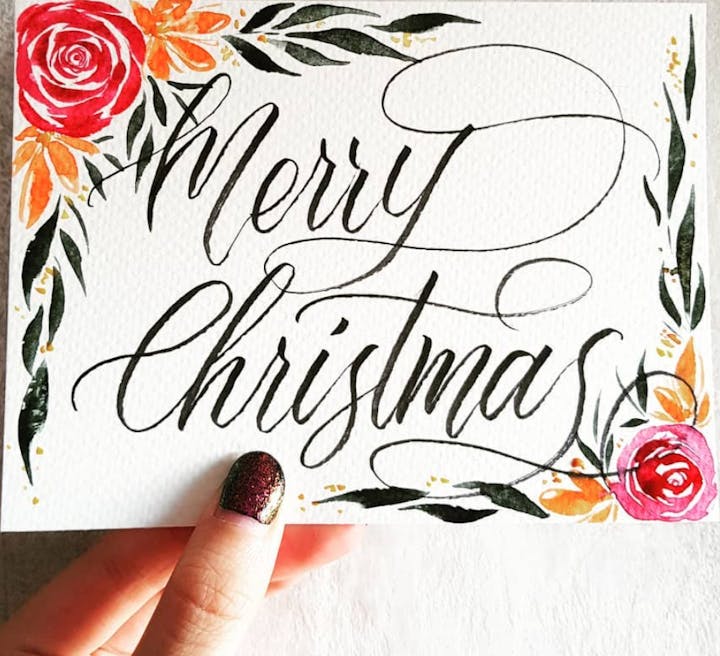 Please Note:
- ALL PAYMENTS ARE NON-REFUNDABLE