Description
Simei: Symptoms and Treatment of Depression - May 4 (Sat)
Depression is the most common mental disorder in Singapore, with one in 16 people here having the condition at some point in their lives. Come learn about the symptoms and treatment for this affliction, which is something that can be managed.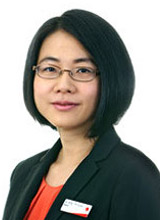 Speaker: Dr Irene Tirtajana, Consultant, Department of Psychiatry, Ng Teng Fong General Hospital
Dr Irene Tirtajana is a Consultant in the Department of Psychiatry of Ng Teng Fong General Hospital. In her clinical role, Dr Tirtajana provides care to medically ill patients with psychiatric conditions as well as general psychiatry patients. Her special interests lie in mindfulness-based interventions and the psychological correlates of chronic diseases.