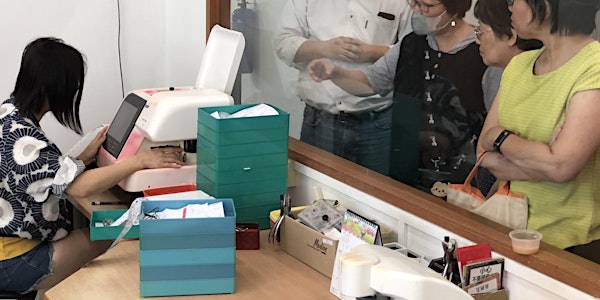 Spectacle prescription explained & Experiential Learning about eyewear
Location
Vision Ease Eyewear Boutique
51 Ubi Ave 1 #06-24
Paya Ubi Ind Pk
Singapore, Singapore 408933
Singapore
Looking for things to do in Singapore? Bring your love ones to experience the whole process of making spectacles in Singapore!
About this event
Join us this June 2022 as we open our lens manufacturing factory and allow you to experience the whole process of how we make the lens and spectacles for the eyewear retailers in Singapore!
In fact, you can even experience the whole process from filtering out the lens of your eye power to cutting the lens to fit in the frame that you choose.
You would also gain insights into optical trade terminology such as hi-index lenses, computer lenses, blue light etc.
The experiential workshop will cover:
Selection of the lenses
Learning about the various functions of the lenses
Checking the lens power and optical centre
Programming in PD and scanning of eye shape
Glazing of the optical lenses
Touch up of the lenses before fitting
Fitting of lenses to the frame
QC check on the workmanship
Cleaning of the frame and lenses
In this experiential session, you would also have all the common questions answered:
how to take care of spectacles
how should spectacles fit
does wearing spectacles improve eyesight and many more...
And enjoy a free eye examination and also simple refreshment .
Contact NTUC Club (U Sports) for the Free Tickets for this DIY your own glasses workshop.
An event marketed by OCM (OnCoffeeMakers)
An event organised by Get Fit & Healthy With U Sports
Get Fit & Healthy with U Sports is one of the platforms in advocating a Fit and Healthy lifestyle for NTUC members. It is designed to provide members with a series of physical and virtual sports, health and fitness programs and content.
By submitting this Order, you hereby agree that NTUC Club may collect, use, and disclose the data that you provide in this Form for the purpose of research and business planning activities.
You acknowledge that all personal data provided shall be disclosed and shared amongst the NTUC Club Group for the purposes set out in our Privacy Policy.
For more information on how personal data is handled by NTUC Club, please refer to our Privacy Policy which can be found at www.ntucclub.com/privacy-policy, and is incorporated into this Agreement by reference. Please note our privacy policy may be updated from time to time without notice.