Sprout - Cooking Masterclass with Chef Han Li Guang (Restaurant Labyrinth)
Description
#SproutSingapore is Singapore's largest farmers' market bringing growers, producers and the community together. A Farm-to-People Festival like no other, Sprout celebrates urban agriculture, urban farming and good honest food in an indoor setting right in the heart of the city.
Running for its second edition, Sprout 2019 will feature over 80 specially curated local exhibitors ranging from farm growers, gardening and urban farming companies, artisanal and speciality food purveyors and sustainability conscious brands. The 2-day festival brings something for everyone with an exciting line-up of vendors and programme across 6 zones - Buy, Grow, Learn, Cook, Eat & Play and promises a fun-filled day out with family and friends. Website: www.visitsprout.sg
CALLING ALL COOKING ENTHUSIASTS!
Sign up for our exclusive Cooking Masterclasses taught by renowned Chefs and learn from the best in the industry! Get a chance to get up close and personal with top Chefs in an intimate session to improve your culinary skills.
SPROUT - COOKING MASTERCLASS WITH CHEF HAN LI GUANG

Session:
12 May 2019 (Sun), 10.30am - 11.30am, Sprout & Learn Studio, Suntec Convention Centre Hall 403.
Dish: Rethinking Japanese Tempura with a Local Flair
By: Chef Han Li Guang from Restaurant Labyrinth
(One Michelin Star)
Chef Han, proud owner of Restaurant Labyrinth where they engaged in a deeper conversation with local producers, farmers and fishermen. It's an exploration of age-old recipes, and an expression of local flavours and food memories. Chef's culinary philosophy hinges on understanding produce and taste profiles, while championing a locavore movement.


Presented by: Disciples Escoffier International, Singapore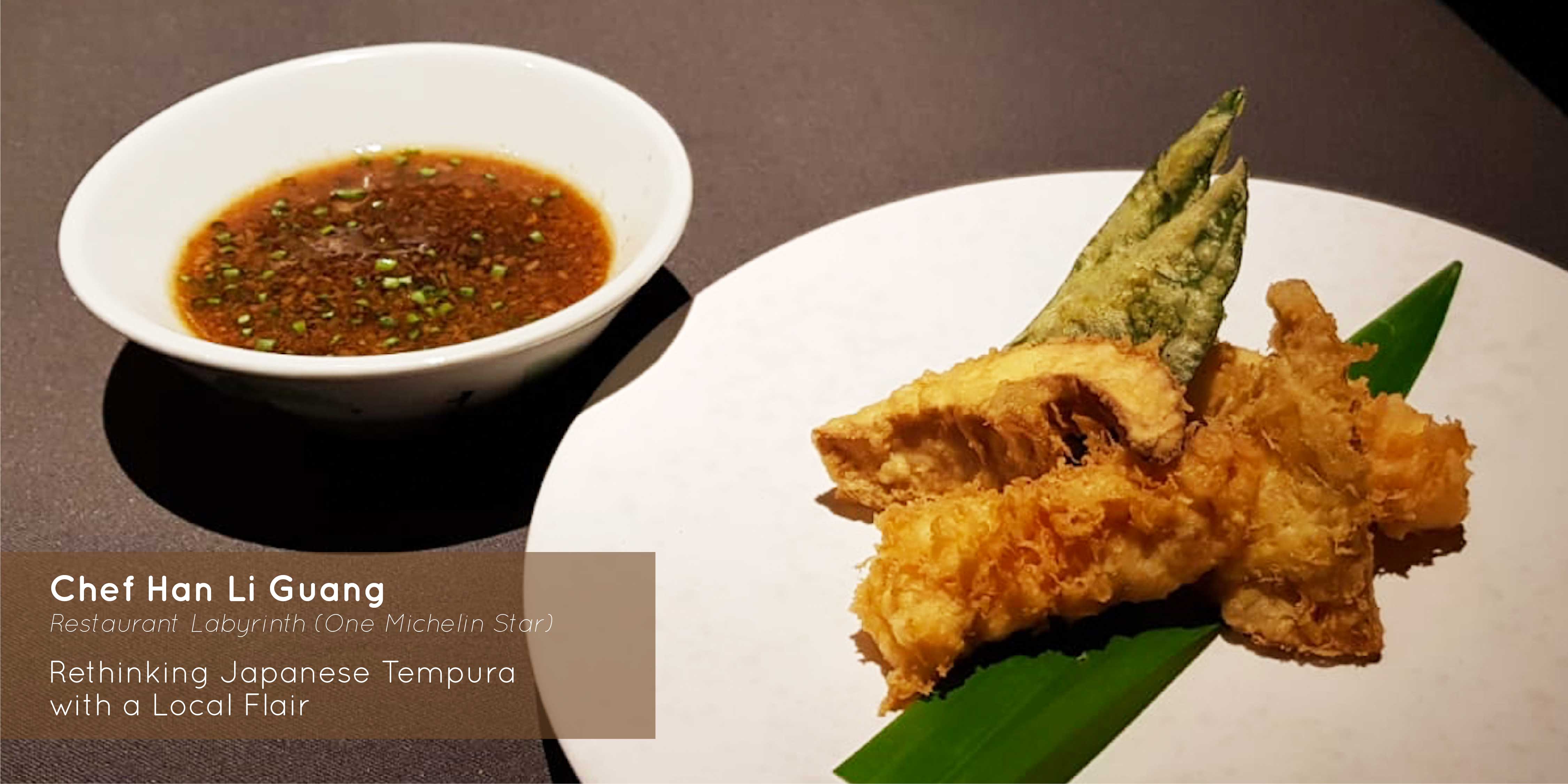 ---
*Do note that tickets are sold in a pair.
*For enquiries, please contact sprout@suntecsingapore.com