Come join us at Queenstown's brightest event of 2021!
About this event
Look forward to an hour filled with stage games, getai, and Stirling View's light up!
The Stirling View Community Light Up & Getai Show will be a hybrid event. Due to prevailing SMMs, physical participants (reserved for aged 60 years old and above) will be limited to the first 50 signups.
Do sign up early as only physical participants will be entitled to a free goodie bag!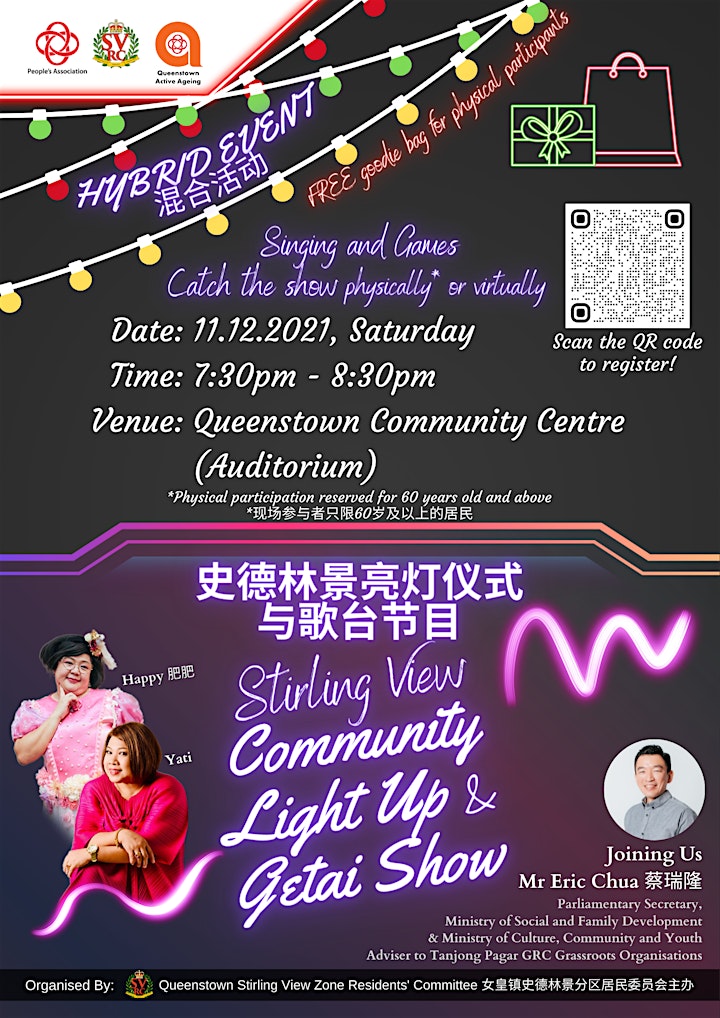 Organiser of Stirling View Community Light Up & Getai Show