At-Sunrice Sunday Luxe Series, WellSpent Hawker Culture 21
About this event
GOOD TASTE, GOOD GUT, GOOD EARTH
Sunday 12 December, let's celebrate Singapore's Hawker Culture turning one-year-old as UNESCO Representative List of Intangible Cultural Heritage of Humanity.
Hawker Culture 21 features 29 amazing novel hawker dishes created from spent ingredients – they don't just taste great, they are naturally loaded with fibre & micronutrients that enhance our gut health, and are extremely kind to our planet.
Together, let's Un-waste What's Good.
SUMMARY OF ACTIVITIES
WellSpent Market, 4 sessions:   12 - 1.30pm | 2 - 3.30pm | 4 - 5.30pm | 6 - 7.30pm    Hawker Culture 21, 4 sessions:   12 - 1.30pm | 2 - 3.30pm | 4 - 5.30pm | 6 - 7.30pm
*Tickets: $20.00 per person. Each ticketed patron will receive $30 At-Sunrice event coupons* to redeem for the day. More coupons are available for purchase at the Registration Desk.                
Beer that Makes a Difference, a beer workshop & tasting, $25 per person from 12 - 1pm (workshop & tasing ticket does not include $30 At-Sunrice event coupons*)          
Good Gut, Good Health, Good Earth Talks: 1.30 - 2.30pm   (Ticket  $5.00 per person, payment via At-Sunrice event coupons)                                                                                                                           
*terms & conditions apply.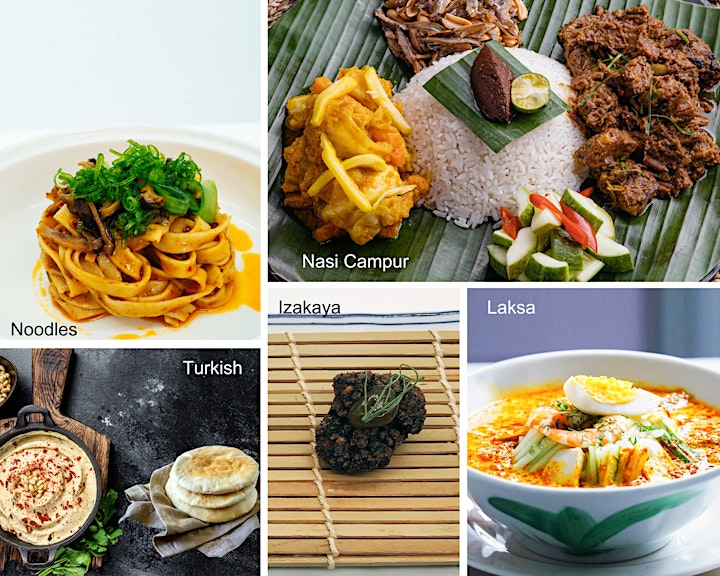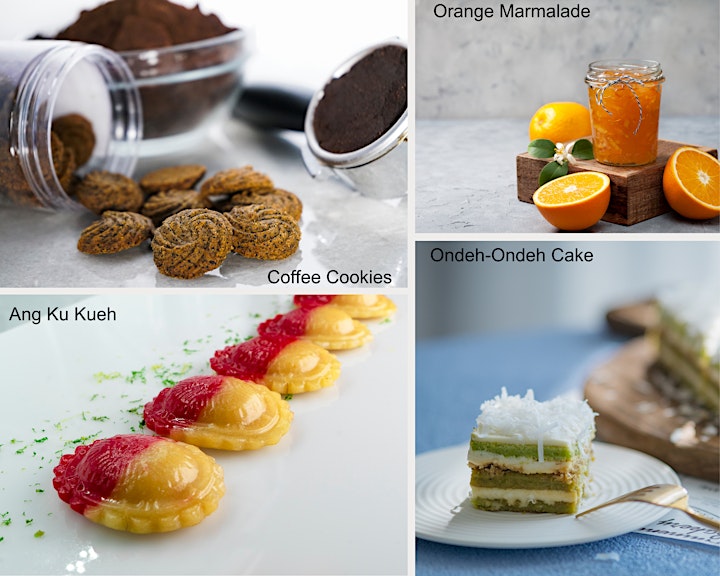 Beer that Makes a Difference
a beer workshop & tasting
A sharing session on how CRUST upcycles surplus ingredients like bread & fruit peels, reincarnating them into unique products like CRUST beers and CROP non-alcoholic beverages.
Time  12 - 1pm   
Price  $25 per person, ticket does not include $30 At-Sunrice event coupons*
Beers you'd get to taste -
Breaking Bread Ale, I knead an Easy IPA, Toasted Lager, Beerguette, CITRAL and It's Bett'r be Beer.
ABOUT
1. CRUST GROUP At CRUST Group, we're passionate food waste fighters driving the upcycled food movement. Based on our belief in a more circular economy, we upcycle food waste and loss into beverages and other products for our partners. Surplus ingredients like bread and waste like fruit peels are reincarnated into unique products like our CRUST beers and CROP non-alcoholic beverages.
We aim to empower businesses in food service and retail to upcycle their food waste and loss into high-value products. We leave no CRUST behind.
2. Ben Phua Chief Operating Officer at CRUST Group. He is on a mission to reduce global food waste by transforming surplus food into beverages. He has experience in operations and supply chain management and strategic planning in the beverage industry.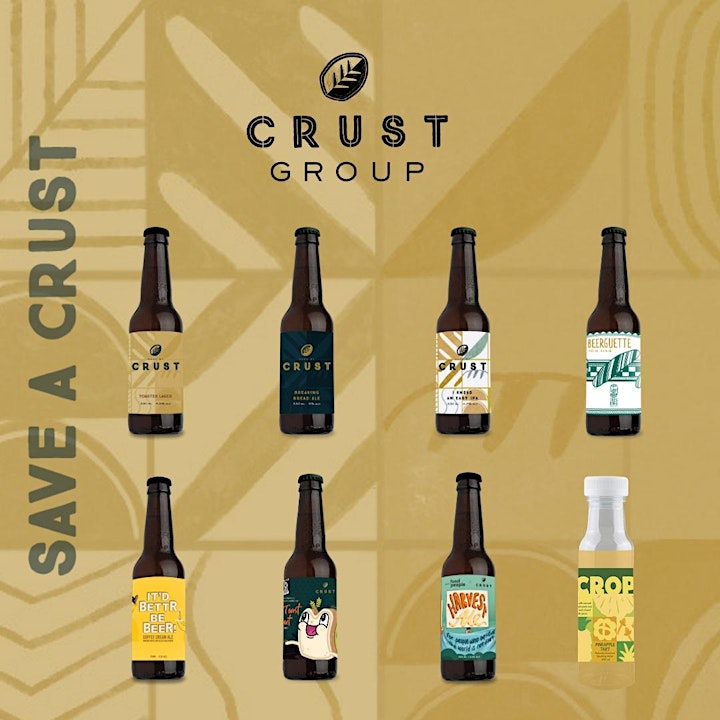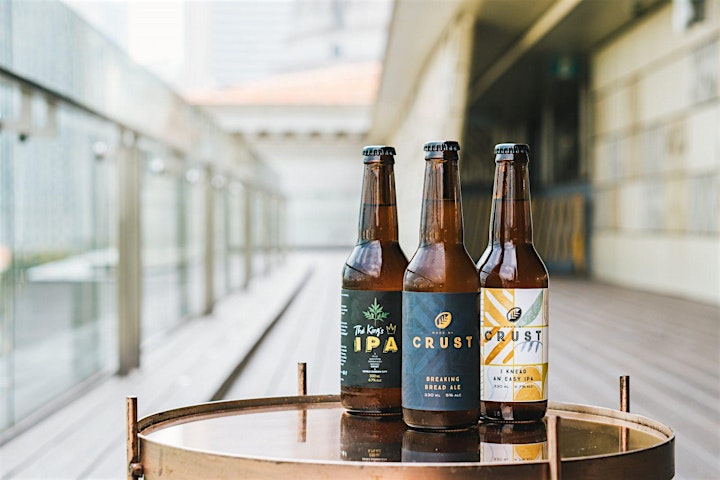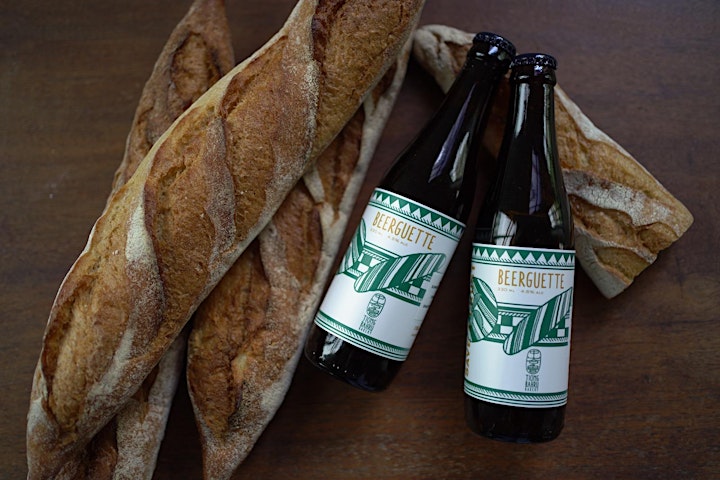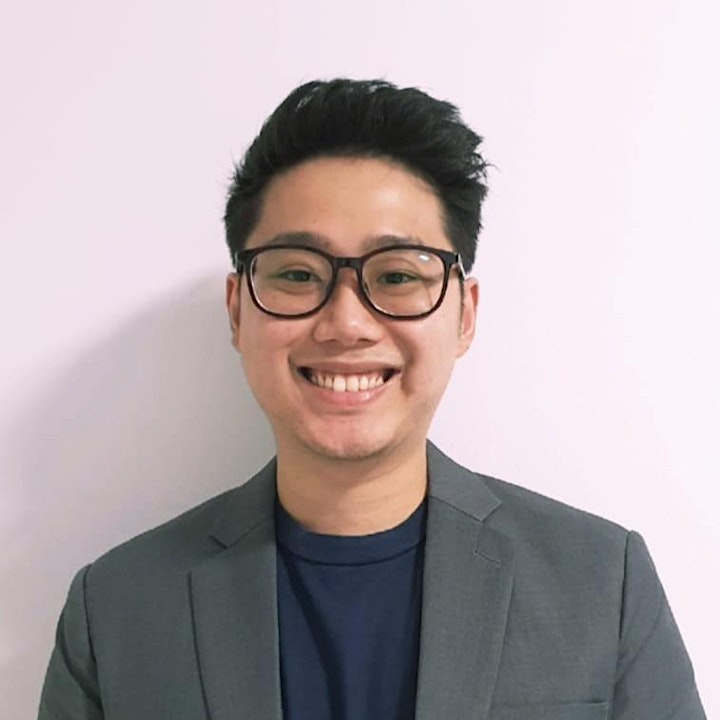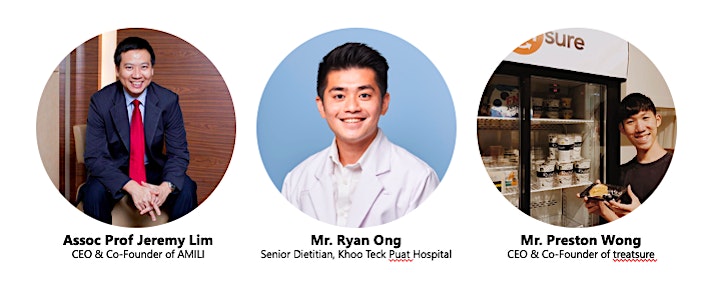 TALKS: GOOD GUT, GOOD HEALTH, GOOD EARTH
GOOD GUT, Good Health starts with Gut Health, Assoc Prof Jeremy Lim
The gut microbiome comprises 100 trillion bacteria, yeast, viruses and other microorganisms residing in the gastrointestinal tract. Often referred to as 'the forgotten organ', the gut microbiome is crucial for good digestion, well-functioning immunity, stress management, metabolism, and many more dimensions of health & wellness.
GOOD HEALTH, Upcycled Food and Nutrition, Mr. Ryan Ong
What are upcycled foods and how does it impact our health? Learn dietary tips on improving health, the nutrients and fibre that can be found in upcycled foods and some simple tips to upcycling your food waste.
GOOD EARTH, Food Waste Challenge in Singapore, Mr. Preston Wong
In 2020, 744,000 tons of food was wasted in Singapore. Join Preston Wong, the CEO & Co-founder of treatsure, a food-saving mobile app as he shares more on why food wastage is such a challenge for businesses and consumers in Singapore, and how treatsure is helping to shift societal perceptions one portion of food at a time.
Organizer of Sunday Luxe Series: WellSpent Hawker Culture 21
At-Sunrice GlobalChef Academy is an EduTrust-certified institution that cultivates global chefs and F&B professionals in an environment of culinary authenticity. The Academy imparts skills and knowledge in East and West, Old World and New World cuisines, herbs and spices, innovation and technology. A synchronised study-apprenticeship rotation enable the students to expand their horizons beyond the classrooms, maximising their employability and preparedness for careers as global chefs and F&B professionals upon graduation.
Since 2007, At-Sunrice has been recognised by the SkillsFuture Singapore (SSG) as a CET Institute for Culinary and F&B Management. It has also signed degree articulation agreements with renowned educational institutions including Johnson & Wales University (USA), the University of West London (UK), Technological and Higher Education Institute of Hong Kong. Students can choose from a range of degree and nationally-recognised diploma, certificate, modular, assessment-only-pathway (AOP) and continuing education modular programmes suitable for their level of experience and commitment. Students who are Singaporeans or Permanent Residents signing up for WSQ programmes receive up to 95% tuition subsidy. 
With an international cadre of experienced faculty and staff, state-of-the-art facilities and strong industry partnerships, At-Sunrice celebrates the true craft of F&B industry and advances the culinary arts and F&B profession with integrity and meaning.