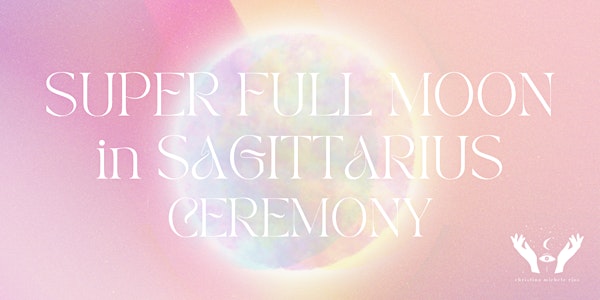 Super Full Moon in Sagittarius Ceremony (Gong + Crystal Bowls)
Full Moon in Sagittarius for Overcoming Fear – Gong, Crystal Singing Bowls + Latin American Ancestral Instruments + Flower Ritual Bath
When and where
Location
Mindful Space Pte Ltd 10 Winstedt Road #block A, 02-02 Singapore, 227977 Singapore
About this event
In ancient times, all cultures from East to West would gather ceremoniously to practice lunar rituals on the eve of the Full Moon.
The Full Moon was a time for gathering together in community under the bright light of La Luna and for harnessing the potent, electrifying energy rippling through the air. Its common for our shadow traits to become illuminated during the Full Moon in order for us to become more consciously aware of our patterns and where our inner work lies. The Full Moon is an ideal time for release, for shedding and letting go. It's a time for completion.
This is a practice for reclaiming our ancestral roots and reawakening ancient Earth-based wisdom that is quite literally stored in our DNA, as the field of epigenetics proves.
This current Super Full Moon in Sagittarius is a portal for tapping into our fears, our own self-imposed limitations and discovering how we can expand into our highest selves. Remember, that our highest self is always evolving and transforming as we journey along our path, this is a lifelong process of self-discovery and growth afterall as we ascend the mountain. The sign of Sagittarius is philosophical, it inspires us to ponder the meaning of life, the role we play and what our own true North Star is. This is a Full Moon to take courageous leaps and reflect on "What is the BEST outcome that could happen?" and "How can I get out of my own way?"
What to expect: A 120-min inward journey facilitated by Sound Medicine from the Gong + Crystal Alchemy Singing Bowls, Ancestral Indigenous Latin American Earth-based rituals and instruments, Breathwork with Aromatherapy and Meditative Journaling.