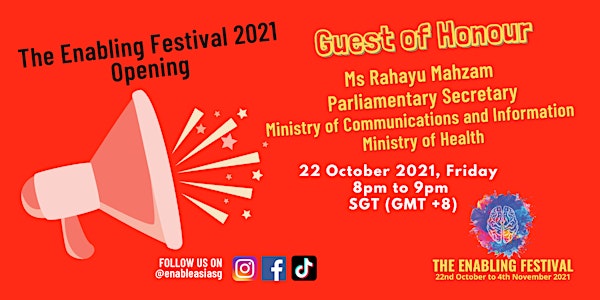 The Enabling Festival 2021 Opening
Opening Speech by Ms Rahayu Mahzam, Parliamentary Secretary - Ministry of Communications and Information & Ministry of Health
By The Enabling Festival 2021
Date and time
Fri, 22 Oct 2021 05:00 - 05:30 PDT
About this event
8.00pm - Opening Speech
8.05pm - Launch of the Master Cook Series
Master Cook is a series of unique cooking programmes by caregivers and people living with dementia. The objective of this segment is to prepare nutritious and quick-fix meal for your loved ones and yourself to enjoy. Simple and easy recipe allows your loved ones to participate in the cooking process. Sharing a meal together encourages deep connection between people as eating the same food suggests that we are both bringing the same thing into our bodies.
Familiar food connects us to the past, to our memories, to our family, to an event or incident, a special moment or day, to friends, sometimes to strangers. It connects us to the mysterious lands never visited or places we have been. Familiar taste of the food connects our senses and triggers stories to be told.
In support of the Enabling Festival 2021 which focuses on Taste, join me as I will be cooking a local dish and will be involving my mum in the preparation of the dish.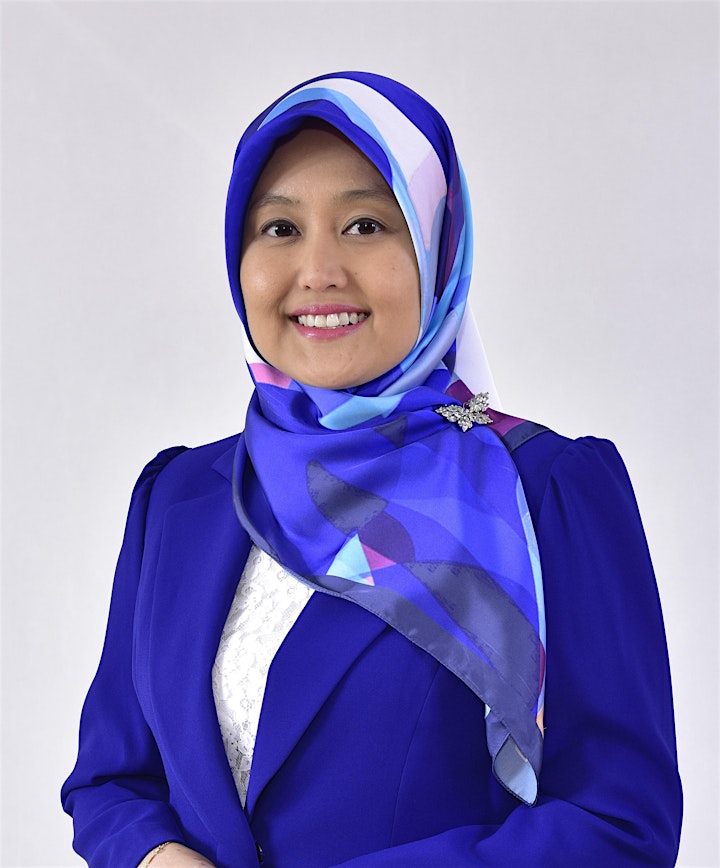 Ms Rahayu Mahzam • 拉哈尤 玛赞 • ரஹாயு மஹ்ஸாம்
Rahayu Mahzam is currently the Parliamentary Secretary at the Ministry of Communications and Information and the Ministry of Health and has been serving as a Member of Parliament representing the Jurong Group Representation Constituency since September 2015.
Prior to her appointment as Parliamentary Secretary in September 2020, Rahayu was a lawyer, specialising in family law. Rahayu is passionate about supporting residents in need and developing opportunities for people to come together to help one another. She has introduced many social programmes in Bukit Batok East, to help families, support students and uplift women. Her initiatives with volunteers have also led to Bukit Batok East being recognised as a Dementia-Friendly Community, one of 14 such communities in Singapore.
About the organiser
EnableAsia is a Singaporean Social Enterprise founded by two caregivers to persons with dementia, who are passionate in educating and raising awareness about the caregiving journey and also to enable those living with dementia. They envision working with an inclusive community to identify problems and developing solutions through various key initiatives such the Enabling Festival to achieve their objectives. To support the dementia community, please visit: https://give.asia/enablingfestival