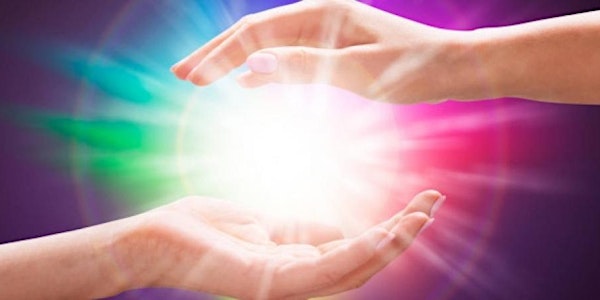 Usui Reiki Level 2
Usui Reiki Level 2
Date and time
Wed, 26 Jul 2023 09:00 - Fri, 28 Jul 2023 13:00 +08
Location
ReDefine Wellness 333B Beach Road Singapore, 199563 Singapore
Refund Policy
Contact the organiser to request a refund.
Eventbrite's fee is nonrefundable.
About this event
2 days 4 hours

Mobile eTicket
Reiki Level 2 is taken at least 2 months after Level 1. This period of time is an important opportunity to practice Reiki and ensure your energy is high. Unlike Usui Reiki Level 1, the progressive workshops require the use of mental energy and as a result can be draining for those who have not been using their Reiki for self-healing.
During the Level 2 Workshop, a second degree attunement is given and 3 symbols are taught. The practitioner is able to use the tools to enhance their Reiki flow, and to develop alternative uses of the Reiki energy.
The Empowerment symbol – increases Reiki flow as though 'funnelling' the energy to maximise flow rate and power. Also empowers other energy fields.
The Harmony symbol – allows Reiki to be 'wrapped' around other energy fields and environments to increase harmony e.g. harmonising homes, other people, incidents, for improved energy vibrations. The symbol is also used to increase communicative powers, and intuition.
The Sending symbol – like an IDD number, this symbol allows Reiki to be sent to different energy fields whether they be other locations (both geographical or time), other energy incidents, internal blocks or emotional energy systems etc. This is a very powerful source of personal growth as the practitioner can directly tune into issues and fix them on the casual plane.
Students from other teachers (Lineage Usui/Hayashi/Takata) : Sometimes switching teachers can create a few extra hurdles as often Reiki teachers have different styles and also teach different techniques and philosophies. To help prepare you for the class we really recommend you download Elaine's book which outlines many of the Reiki 1 techniques as well as the theory we teach in class: www.reikicentre.com.sg/reiki-pure-and-simple/
We have noticed a big difference in people in terms of less confusion and much better understanding of the level 2 techniques when they are familiar with the way we teach and the general background we have already covered at Level 1.
If you are switching from a different system of Reiki, or have been trained in a lineage that is not Usui/Hayashi/Takata, please note you will need to begin at Level 1.
Workshop Schedule (Singapore Time) : 26th to 28th July 2023 @9am to 1pm
Workshop Fees : S$600
Workshop Venue : ReDefine Wellness @ 333B Beach Road Level 3 Singapore 199563. The in-person seats are limited and are confirmed based on a first come first serve basis with full payment.
For more details on Usui Reiki Workshops : https://redefinewellness.asia/courses/usui-reiki-workshops/
You can join us for a free Reiki Intro, Share & Group Healing virtual talk if you want to understand more about Usui Reiki : https://redefinewellness.asia/free-introduction-talks/
For any additional questions or information, please contact Pooja at +65-97276181 or pooja.arora@redefinewellness.asia
For more details and information on workshops and classes schedule, please visit our website : https://redefinewellness.asia/view-schedule/
By registering for this event you agree with our Terms of Service (https://redefinewellness.asia/terms-or-service/) and Privacy Policy (https://redefinewellness.asia/privacy-policy-3/). You also give us permission to reach out to you for this or similar events. You can always change these permissions by letting us know at info@redefinewellness.asia.
About the organiser
Pooja Arora, co-founder of ReDefine Wellness, and is also a Reiki master teacher, Yoga Instructor, Silva Method Instructor (dynamic meditation), Ayurvedic Diet and Lifestyle Counsellor, Hypnotherapist, Inner Child Integration Therapits, Past Life Regression Therapist, Wellness Coach and a Meditation Guide.
She stumbled upon the path of alternate therapies like Meditation, Yoga, Silva Method and Reiki, after a debilitating illness in her early 20s and it had an life-changing impact on her. She passionately believes they can be of benefit to countless individuals in need of physical, emotional and spiritual healing. Her journey has led to the creation of ReDefine Wellness and she is continuing this journey to learn about alternate therapies, absorb and share with others.
She is also an engineer & an MBA and Marketing specialist with 12+ years of international marketing experience, working with companies like P&G and Unilever.