The time has come for your favourite storytellers from previous What's Your Story Slams to battle it out with words and wit through stories.
About this event
**You need to show proof of vaccination to enter the event**
What's Your Story slam Showdown is where the previous top placers of What's Your Story Slam come to battle it out with one another with fresh new stories.
So you will see a lot of familiar faces with fresh new stories.
Since we have had two years worth of winners, we have the showdown.
Inspiration for the night: FORTUNE
Prepare a five-minute story about Lady Luck: unexpected discoveries or peeks into the future—a one in a million chance, the flip of a coin or the spin of a wheel. Wishing well wins or four-leaf clover fails. The tea leaves say the next one will be THE ONE, so when opportunity knocks, open the door.
New Year New Venue
We're still at the Projector, but we are checking out their new location. This time we will be doing our event at the ProjectX on Riverside Point (Boat quay/Clarke quay area).
Seats are limited, as this location is designed for safe distancing. We will only be selling 48 tickets to the show.
There are two types of seating areas. There's the VIP area (great for groups for 4) and regular seating (ideal) for groups for 2.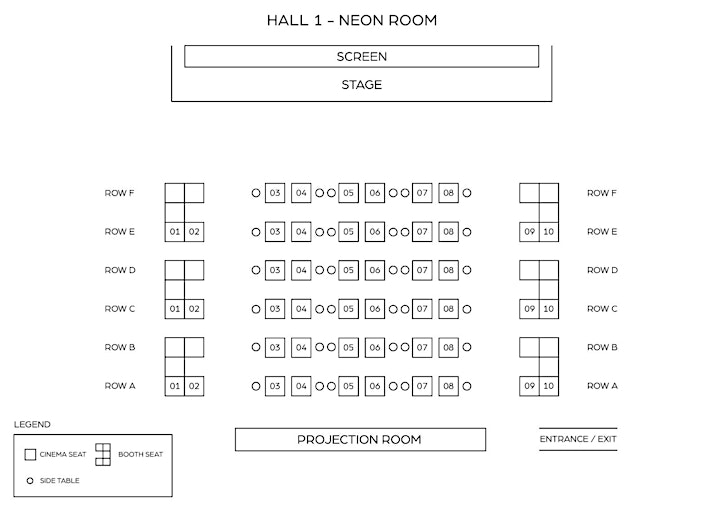 Safety Measures
WYSH (What's Your Story Huh) is committed to reviving the storytelling scene safely and responsibly. This event will comply with all Safety Management Measures specified by the Singapore Tourism Board. Such measures include, but are not limited to, the following:
The Projector's Staff will be conducting temperature and vaccination checks.
Audiences are to be seated in groups of two people, with a seat in between.
A maximum of 48 people is allowed in the event.
A safety zone of 3 meters between the audience and the storytellers.
Audiences and Staff are to keep their masks on at all times. Only storytellers on stage can remove their masks, and they must wear masks when off-stage.
Audiences can submit their stories for the show's prompt in writing or via digital means. Either option will be available upon check-in.
Ticket-holders not feeling well are strongly encouraged to stay at home and rest.
WYSH & The Projector reserve the right to remove anyone they deem breaching Safety Management Measures from the premises.
Bar Opens from 5 PM
Doors Open 8:15 PM
Stories Start 8:30 PM
Rating: Advisory
Organiser of What's Your Story Slam Showdown (830pm)
WYSH offers experiential training, coaching and consulting services in Improv, Storytelling and Applied Theatre – all of which have been proven to bolster capability in soft skills, enabling individuals to perform with greater confidence and impact, and teams to drive better collaboration and productivity. 

We specialize in experiential and participative training and coaching – meaning no lectures, no long videos, and no 'death by PowerPoint' (trust us, we've been in those meetings, too)