Description
In this 3-hour Brush Lettering & Inks workshop, Stephanie from @stephtcreates will be guiding all the way from the basics to the practice tips of beginner brush lettering: Basic strokes, alphabets, drills and common phrases. Participants will also be guided for a hands-on experience to create your own creative lettering piece on a postcard using Monteverde inks. Prepare your favourite quotes and letter away!
Ombré-Lettering Message Card Workshop
3-hrs, $90/pax inclusive of:
- Basics of Lettering
- Postcard designs & ideas
- Materials & Tools, (including 1 x Pentel Yellow & 1 x Pentel Pink Brushpen to take home)
- Workshop materials
- Use of Monteverde inks
- Workshop Practice Guide
- $10 CITYLUXE Vouchers
---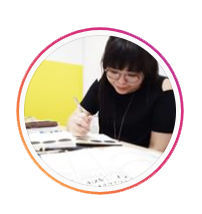 Stephanie's love for creating lettering, doodles and handmade cards started back in her young school days. For the past few years, her curiosity led her to learn from numerous mentors to further master the knowledge and skills to develop her artistic interest. Today, this interest has became a way of her life and helped to express herself through lettering and drawings and eventually, through regular journaling.