Description
Organized by Youth Corps, this learning festival serves as a platform for youths to develop into volunteers with the heart, knowledge, and skills. Throughout the event, there will be a variety of workshops, a panel session, and a marketplace – all happening at *SCAPE. Through the fun yet meaningful activities, youths will be inspired to serve, gain insights and get equipped to be catalysts of positive social impact.
U 3rd Age will be partnering Camp Hiro to be one of the marketplace booth partners on 27 July. Come try our Ageing Simulation activities and chat with seniors at the booth!?
--------
Keen to create social impact through photography? Head to a farm within the city to build a conscious connection to the earth. Learn more about amazing organisations engaging in social good.

You can do all that and so much more at the Youth Corps Learning Festival happening 26 & 27 July 2019. Come join us as we celebrate our 5th Year Anniversary and explore how we can do good better! An exciting range of workshops, learning journeys, panel discussion and interactive marketplace booths await you at *SCAPE.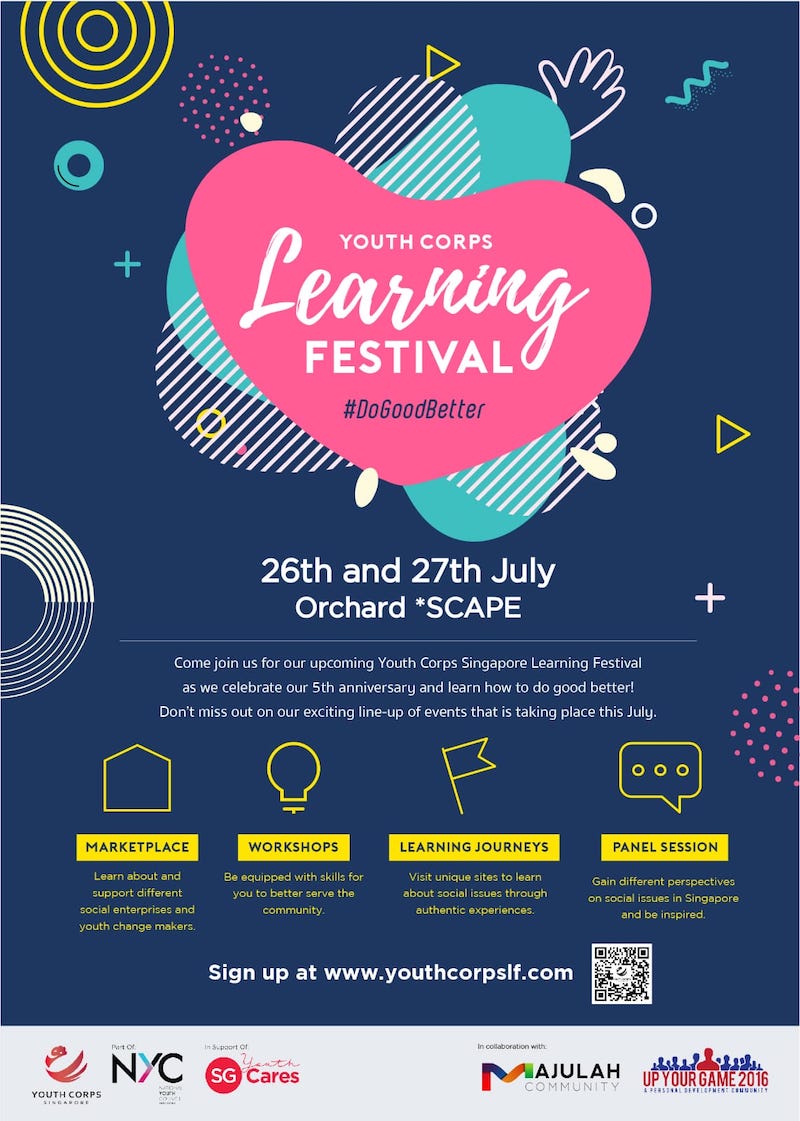 Photographs and videos may be taken during the programme for news and publicity purposes.
In registering for this activity, you consent to the collection and processing of your personal information for U 3rd Age Pte Ltd mailing list, in accordance with the Personal Data Protection Act (2012).
You may choose to unsubscribe at any point by sending an email to u3rdagesingapore@gmail.com