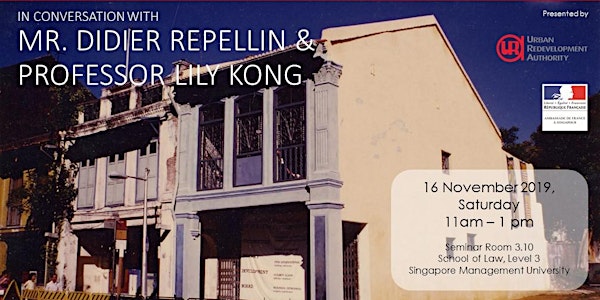 In Conversation with Mr. Didier Repellin & Professor Lily Kong
Lecture & dialogue with Mr Didier Repellin, French Architect who led the restoration of 53 Armenian St in 1987 and Professor Lily Kong, SMU
About this event
SYNOPSIS
In marking the 30 years of Singapore's Urban Conservation Programme, we present a lecture and dialogue between two experts of the field: Mr Didier Repellin and Professor Lily Kong.
Mr Repellin was the architect sponsored by the French Government in 1987 to help kick-start technical awareness in building conservation and restoration in Singapore, through the project at 53 Armenian Street. He subsequently also led the restoration of the former CHIJ in Victoria Street. Professor Kong, a former student of CHIJ Victoria Street has observed and researched into developments in the Singapore heritage scene over the decades.
Both speakers will share on their observations and lessons that can be learnt, through the processes and outcomes of building restoration and heritage conservation projects for the wider society.
---
ABOUT THE SPEAKERS
MR DIDIER REPELLIN
Chief Architect and Inspector General of Historic Monuments, French Republic
Didier Repellin is a Chief Architect for Historic Monuments and since 1996 an Inspector General for Historic Monuments in France. He is one of seven consultants to the French Minister of Culture for major and difficult projects. As a preservation international consultant for heritage, he has led many international missions of experts whose severals in South-East Asia's countries : Cambodia, Singapore, Malaysia, Thailand, the Philippines, China.
In Singapore, since 1986, he has been a consultant for URA (Urban Redevelopment Authority) and STPB (Singapore Tourist Promotion Board). He was one of the early experts brought in to help Singapore's early efforts to preserve our architectural heritage, working extensively on CHIJMES, particularly in the restoration and reuse of the Convent of the Holy Infant Jesus. He also assisted with the conservation of Empress Place Building, and shop houses on Armenian Street. He always works with local contemporary architects, engineers, landscapers and sees heritage as a link between cultures and generations, past and future.
PROFESSOR LILY KONG
President, Lee Kong Chian Chair Professor of Social Sciences
Professor Kong is SMU's fifth President, and the first Singaporean to lead the 19-year old university. She is also the first Singaporean woman to head a university in Singapore. She was previously Provost of SMU, Vice Provost and Vice President at the National University of Singapore (in various portfolios), and Executive Vice President (Academic) of Yale-NUS College.
Professor Kong is internationally known for her research on social and cultural change in cities, and has studied topics ranging from religion to cultural policy, creative economy, urban heritage and conservation, and smart cities. She has won research and book awards, including those from the Association of American Geographers and the Singapore National Book Development Council.
Prof Kong was conferred the Public Administration Medal (Silver) in 2008.
---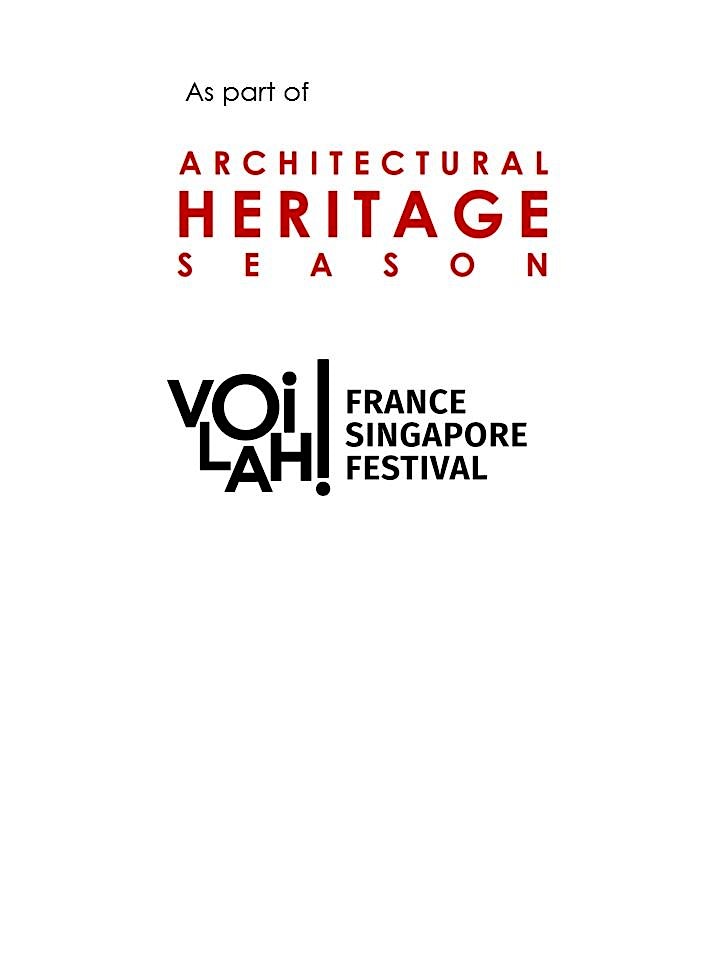 Organiser of In Conversation with Mr. Didier Repellin & Professor Lily Kong