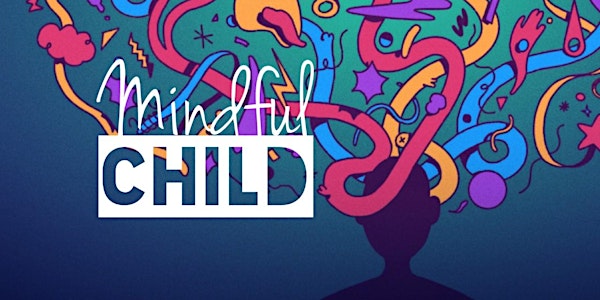 Mindful Child (8-10years) by Siew Lian - NT20221105MKC
This program incorporates principles of mindfulness with an emphasis on attention training, emotion regulation and relating with others.
When and where
Location
Brahm Youth Centre @ Newton 47 Scotts Road #05-02 Singapore, 228233 Singapore
About this event
WHAT?
Mindfulness can benefit children of all ages. Practising paying attention to the present moment, with kindness and curiosity, can help them become more aware of their emotions, thoughts and bodily sensations. Mindfulness also helps to build important skills such as focus and self-control. With guidance and regular practice, children can learn to manage their emotions and tackle their challenges. Instead of reacting, they can learn to respond to their experiences with better choices.
The program introduces principles of mindfulness with an emphasis on attention training, emotion regulation and relating with others. It offers an opportunity for participants to know more about mindfulness and explore ways mindfulness might support them through the challenges they face. They will also learn some practices that could help them train their attention and calm down. In addition, the course will heighten participants' awareness of the present moment and encourage them to cultivate attitudes such as gratitude, curiosity and kindness.
Learning activities include:
Fun-filled activities and games to introduce mindfulness concepts
Short guided mindfulness practices
Discussion and exploration of experiences
Practice encouragement and support to aid the integration of mindfulness practices into daily life
What to bring:
writing materials
a water bottle and a thin jacket/shawl.
wear comfortable clothing.
WHO?
This course is for children who are between the ages of 8years - 10years.
WHEN?
Saturday, 5 November - 10-11.30am
Saturday, 12 November - 10-11.30am
Saturday, 19 November - 10-11.30am
Saturday, 26 November - 10-11.30am
No of Sessions: 4
Note: One parent/guardian is invited to attend a briefing on what your child/ward will learn in this course and how to support them in applying their learning. This briefing will be held on Saturday, 5 November, 10 am–11.30 am at the same venue.
WHERE?
Brahm Centre @ Newton
_______________________________________________________________________________
Course fee:
Regular Price: $180.00 per person
SPECIAL 10TH ANNIVERSARY PROMOTION: 75% Discount @ $45.00 per person
Notes:
· Please take note that payments for courses are non-refundable.
· Do ensure that you are able to attend the first session of the course before registering for the course as you will not be allowed to continue with the course should you miss the first session.
· Request for transfers or make up-classes for selected mindfulness courses are subjected to availability and fees of $30 for the transfer of the whole course and $10 for every request to make-up classes are applicable.
Trainer Bio:
Goh Siew Lian is a former MOE educator for more than 15 years. She spent her last eight years in education working with youth who have learning challenges and/or are from disadvantaged backgrounds and their parents or caregivers. She left the education service to answer her second calling to serve vulnerable seniors in the community. She continues to take an active interest in youth mental health and wellbeing. One of her aspirations is to equip our youth with a mindfulness toolbox and skills to better navigate the challenges they will encounter in their adolescence and early adulthood.
Siew Lian has post-graduate educational qualifications (MA & PGD) and is a certified Paws b teacher from the Mindfulness in Schools Project (UK) and a certified Growing Up Mindful teacher by Dr. Christopher Willard (Harvard Medical School). She is also a Brahm Centre certified mindfulness trainer.