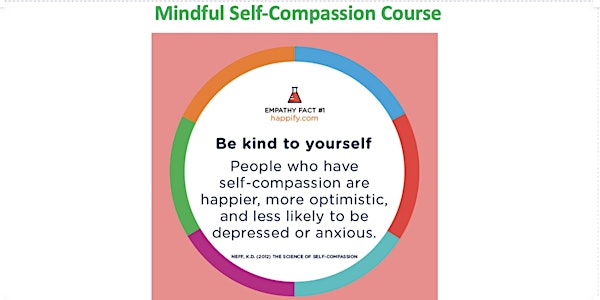 Mindful Self Compassion - NT20220221MSC
Self-compassion is strongly associated with emotional wellbeing, less anxiety, depression and stress & maintenance of healthy habits.
When and where
Location
Brahm Centre @ Newton 47 Scotts Road Goldbell Towers #04-02A Singapore, 228233 Singapore
About this event
WHAT:
Mindful Self-Compassion (MSC) is an empirically-supported, 8-week training program designed to cultivate the skill of self-compassion. Based on the groundbreaking research of Kristin Neff and the clinical expertise of Christopher Germer, MSC teaches core principles and practices that enable participants to respond to difficult moments in their lives with kindness, care and understanding.
The 3 key components of self-compassion are self-kindness, a sense of common humanity, and balanced, mindful awareness. Kindness opens our hearts to suffering, so we can give ourselves what we need. Common humanity opens us to our essential interrelatedness, so that we know we aren't alone. Mindfulness opens us to the present moment, so we can accept our experience with greater ease. Together they comprise a state of warm-hearted, connected presence.
Self-compassion can be learned by anyone, even those who didn't receive enough affection in childhood or who feel uncomfortable when they are good to themselves. It's a courageous attitude that stands up to harm, including the harm that we unwittingly inflict on ourselves through self-criticism, self-isolation, or self-absorption. Self-compassion provides emotional strength and resilience, allowing us to admit our shortcomings, motivate ourselves with kindness, forgive ourselves when needed, relate wholeheartedly to others, and be more authentically ourselves.
Rapidly expanding research demonstrates that self-compassion is strongly associated with emotional wellbeing, less anxiety, depression and stress, maintenance of healthy habits such as diet and exercise, and satisfying personal relationships. And it's easier than you think.
After participating in this course, you'll be able to:
• Practice self-compassion in daily life
• Understand the empirically-supported benefits of self-compassion
• Motivate yourself with kindness rather than criticism
• Handle difficult emotions with greater ease
• Transform challenging relationships, old and new
• Manage caregiver fatigue
• Practice the art of savouring and self-appreciation
What To Expect: Program activities include meditation, short talks, experiential exercises, group discussion, and home practices. MSC is a workshop rather than a retreat. The goal is for participants to directly experience self-compassion and learn practices that evoke self-compassion in daily life.
MSC is primarily a compassion training program rather than mindfulness training, although mindfulness is the foundation of self-compassion. MSC is also not psychotherapy insofar as the emphasis of MSC is on building emotional resources rather than addressing old wounds. Beneficial change occurs naturally as we develop the capacity to be with ourselves in a kinder, more compassionate way.
Compassion is a positive, energising emotion. However, it is said that "love reveals everything unlike itself." While learning self-compassion, some difficult emotions may arise. MSC teachers are committed to providing a safe and supportive environment for this process to unfold, and to making the journey enjoyable for everyone.
MSC includes 8 weekly sessions of 2.5 hours each plus a 4-hour retreat. Prior to registering, participants should plan to attend every session and practice mindfulness and self-compassion at least 30 minutes per day throughout the program.
Everyone is welcome, including people of all backgrounds and identities. No previous experience with mindfulness or meditation is required to attend MSC.
Who is this for?
People are are hard on themselves
People in the caregiving profession or have caregiving responsibilities
People who are self critical or feeling a sense of shame
Suitable for adults and teenagers 16 and above
Testimonials of July-August 2021 MSC course participants:
"Entered with skepticism and left with new lens and perspective on what it really means to be compassionate towards self and others. Highly recommend ! " - Tai Wen
"The MSC is a great course! I have personally gained many applicable techniques that I can apply especially when i have been harsh to myself or experienced difficult situations" - Sharine
"Self-compassion needs to be nurtured intentionally. This course empowers us to connect with our heart mindfully with self-compassion" - Siew Lian
"The course helped me realise that most of the time, our greatest and harshest critics are actually ourselves. We learnt very helpful techniques to acknowledge, befriend and transform these self-criticism into something much kinder but productive" - Rui
"Having more courage to shine and being proud of it. Also reminded me that everyone has their struggles and always be kind"
"My kindness-to-self index has increased. The same applies in my work and relationships"
"I have been practising meditation for a while and have found this course to be full of practical tips that I can use to enhance my practice."
"Some of the things we learnt are actually what we have been doing for ourselves in our daily lives, just that we aren't mindful of. If we take more notice and make it more intentional, it will be more helpful for us"
"To be more appreciative for all the little things instead of just focus on the negativity, to be more compassionate and forgiving"
"it is a good course to discover and understand ourselves"
Participants will be asked to provide some personal information when they register for this course to help teachers determine their safety and readiness for this kind of emotional work.
Schedule: 8 weekly Sessions plus 4 hour retreat (All sessions and retreat must be attended to receive a completion certificate)
WHEN:
Mondays
February - 21st, 28th
March - 7th, 14th, 21st
April - 4th, 11th, 18th
Time: 6.45pm-9.30pm
(inclusive of one session: 4-hour retreat from 9am-1pm, on 27 March @Newton)
WHO:
Dr Mabel Yap, Director at Ministry of Health (see photo and biodata below)
Dr Tanya Tierney, Assistant Dean - Clinical Communication, Lee Kong Chian School of Medicine (see photo and biodata below)
WHERE:
Venue : 47 Scotts Road #04-02A, Goldbell Tower, Singapore 228233
Nearest MRT: Newton station - one min walk
HOW MUCH:
Course fee: $550
Recommended readings: The Mindful Self-Compassion Workbook, by Kristin Neff and Christopher Germer (2018)
Teaching the Mindful Self-Compassion Program, by Christopher Germer and Kristin Neff (2019)
Notes:
Please note that payments for courses are non-refundable.
Request for transfers or make up-classes for selected mindfulness courses are subjected to availability and fees of $30 for transfers and $10 for make-up are applicable.
Adj A/P Mabel Yap, is a medical doctor and public heath specialist with a PhD in human nutrition. Her day job revolves around standards in training and assessment of healthcare professionals in Singapore.
Her passion is in promoting wellness and healing, especially to those in the caring professions, through teaching mindfulness and art. She is trained as MBSR teacher at Brown School of Public Health and MSC teacher at the Centre for Mindful Self Compassion.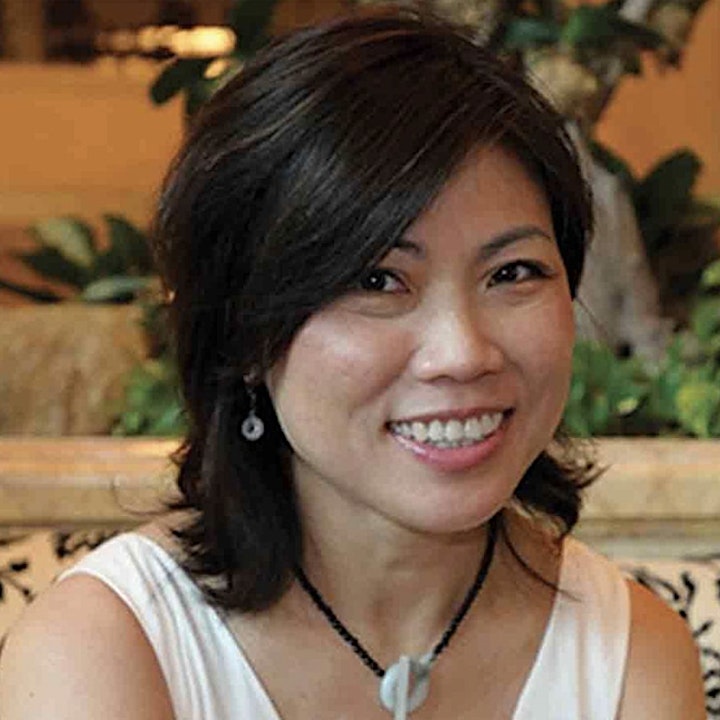 Dr Tanya Tierney is a British educator who has lived in Singapore since 2012. With a background in student wellbeing and teaching communication skills and compassion to medical students, Tanya has expanded her teaching interests to include mindfulness and self-compassion. Through her own practice, she has developed strategies to attend to her own wellbeing and thus be more present for her students. She has taught mindfulness to students, educators, clinicians and members of the public. She is a trained teacher for the Mindful Self-Compassion programme and also the "Self-Compassion for Healthcare Communities" adaptation.